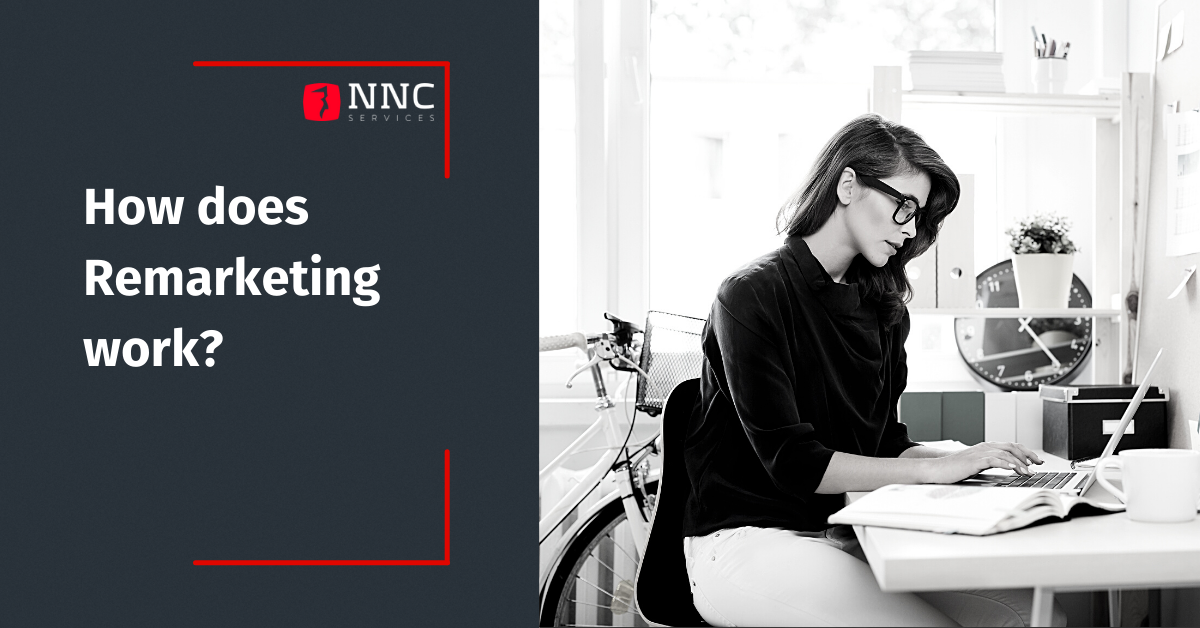 9 Sep
How does Remarketing work?
By google ads
Have you ever visited a website and saw an ad for the same website the next day? Or did you ever put an item in your shopping cart without buying it and saw an ad for that product later on? That was Remarketing at work! In this article, we will discuss
What is Remarketing
The difference between Remarketing and Retargeting
How does Remarketing work?
What is a Remarketing list?
The benefits of Remarketing
When should you use Remarketing?
Is Remarketing a good strategy for you?
What is Remarketing?
Remarketing is a very common and popular form of digital marketing in which marketers serve ads to users who have already visited their website, or a specific web page, and who have or have not taken a specific action. It's an effective way to target people who have already shown some interest in your business or brand.
It's called "re"-Marketing because you're targeting part visitors or customers. It's basically your second chance to convert, up-sell, or retain customers with online ads or campaigns. You can do Remarketing in different ways and with different platforms, like Google ads or Facebook ads.
Remarketing is a must-have for any marketer out there.
The difference between Remarketing and Retargeting
While 'Retargeting' and 'Remarketing' are sometimes used interchangeably, there are some differences between them
When it comes to retargeting vs. remarketing, the main difference is in the strategy. Retargeting is mostly about serving ads to potential customers based on cookies while remarketing is usually based on email. Remarketing works by collecting the information of users and creating lists, which are used later to send sales emails.
Retargeting and remarketing are both effective methods in their own right, yet a combination of both is often the best strategy to improve your digital marketing activity.
How does Remarketing work?
It's not difficult to set up a remarketing campaign for your website.
The first thing you should do is to access your Google AdWords account and get your remarketing tag. The remarketing tag is basically a piece of HTML code that you will have to insert into the body of all the pages of your website.
After that, you will have to create a remarketing list. Once you've done so, create a new remarketing campaign and target it at one of the lists you have created. Make sure you play around with the settings: language, geographic location, bid, etc.
The final step is to simply create one or more variations of your ad. And that's it! Your remarketing campaign is done!
What is a Remarketing list?
A remarketing list is a list of website visitors who perform a certain action or on your site. For example, a "Homepage" remarketing list comprises all the visitors to your homepage over a specified period. As the visitor lands on your homepage, their cookie is added to the remarketing list.
Then, you can remarket only to the list of people who visited your homepage.
You can create all sorts of remarketing lists, and tailor your ad messages to each list.
The benefits of choosing to use Remarketing in your marketing strategies
There are several benefits for adding a Remarketing element to your strategy, including:
You can capitalize on lost website traffic
You can target people who have already visited your site and have shown interest in your offering
You can target audiences who are more likely to convert
Keep your brand at top of mind by strategically showing ads to interested audiences
Affordable marketing tactics are available on a range of platforms and channels
Suitable for every industry and vertical
Comes in many ad formats
For e-commerce – dynamic retargeting enables marketers to serve personalized ads for different users based on products or services they viewed on your website
Your website may be attracting lots of traffic, but the fact is, the average conversion rate for first-time visitors is low. The average conversion rate is just 2.86%. What does this mean? Although you're getting the traffic, you're not getting the sales. Remarketing is your best option to capitalize on all that lost traffic.
Targeting people who have already shown an interest in your business is one of the most effective ways to remind them to come back to your site. Retargeting can be used in all verticals and industries, though it is obviously an important tactic in e-commerce.
When should you use Remarketing?
Some marketers use the "always-on" tactic, meaning they constantly run a remarketing campaign for all users who visit their website but don't convert (ie. don't make a purchase, or complete a form, or download an asset).
But many marketers opt for a more advanced and personalized approach to remarketing. You can focus your remarketing campaigns according to predefined criteria. For example, you may want to run remarketing campaigns only for visitors who land on certain pages, such as a particular product page, or only for users who visit your website at a certain time of day or year (for example, during a special sales period). It will really depend on your overall strategy, and what you've got going on at a given time.
Is Remarketing a good strategy for you?
Remarketing is an excellent strategy! While the conversion rate is generally quite low for eCommerce site users, remarketing is a last chance for you to get purchases after they have left your website.
Contact our Google Ads specialist for a free consultation, here.
Latest Posts

How to use Google Ads for B2B lead generation
October 15, 2021

Everything you need to know about the Google Ad Grant
September 30, 2021

How to set Google Ads goals for B2B companies
September 23, 2021

How does Remarketing work?
September 9, 2021

How to use trigger events to create B2B lead generation
September 6, 2021

Marketing Automation Statistics and Facts in 2021
August 19, 2021