29 Jul
Conversion Rate Optimization and tracking with Google Ads in Hubspot
By Google AdWords, PPC, google ads, Conversion Rate Optimization
Did you know that more than 4.1 billion people use the internet every single day? With so many users, how do you make sure that your content is always easily found? This can be achieved through Conversion Rate Optimization (CRO), the process through which you optimize your websites' experience in order to get more visitors to take a specific action.
In this article we'll look over:
Why choose Google for CRO
How does Google Ads help you?
Setting up your CRO team and CRO planner
Tracking the way people use your site
Improving your mobile conversion rate
Other tips
Final thoughts
Why choose Google for CRO?
The most obvious reason is that everyone uses Google. It has 246 million unique users every day, as well as an estimated 700% return on investment. Google reports on its economic impact in a detailed report each year, revealing:
Advertisers make $8 for every $1 they spend on Google Ads
Google Ads have an average click-through rate of 8%
43% of consumers have bought something after seeing a Google ad on YouTube
Let's start with some useful acronyms:
CPC — Cost per click (CPC), is the price you pay for each click on a PPC marketing campaign. For instance, if someone clicks on your ad from the Google results page, you would pay a set price for that click. If you pay $100 for your ad and it's clicked on 100 times, then your CPC is $1.
PPC — Pay-per-click (PPC), is a strategy where marketers pay for their ads to appear in search results for certain keywords or phrases.
Basically, PPC is the strategy, and CPC is the metric.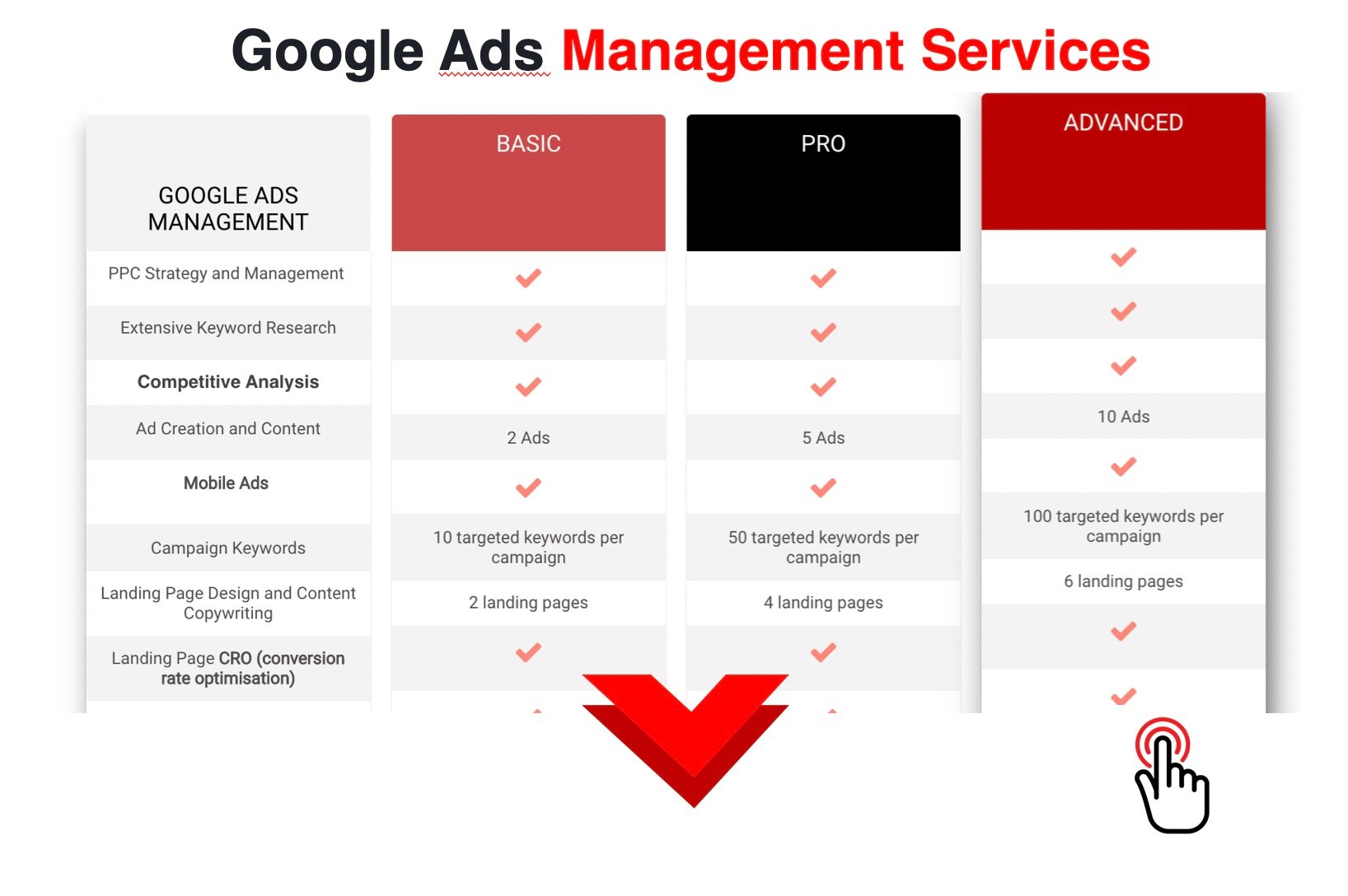 The CPC average for Google Display Network for the B2B industry is $3.33, $1.16 in E-commerce, and $3.80 in Technology. The CPC for Google Search Network is $.79 in the B2B industry, $.45 in E-commerce, and $.51 in Technology. While the average for PPC is between $15 to $800 per month, you can choose how much to spend per campaign.
On average, the CPC average for Google Display Networks is $1 or less. This means, for less than a dollar, your ad can be displayed on one of the 2 million websites Google has in its network.
Google Ads can also help you:
Increase your brand awareness
Outrank your competitors
Test your landing pages
Find new keywords
Setting up your CRO team and CRO planner
Conversion Rate Optimization is not a one-man operation. If you want to have a truly effective CRO, then you will need:
A Conversion Rate Optimization Manager
A Data Analyst
A Web Graphic Designer
A Copywriter
A Web Developer
It is absolutely essential that you get a Conversion Rate Optimization planner. With a CRO planner, you'll be able to analyze and develop a strategy for increasing your conversion rate.
The HubSpot CRO planner is an excellent tool for this! With it, you'll find instructions on how to conduct a site audit, identify areas to improve your conversion funnel, understand users on your site, and go through the process of A/B testing and experimentation.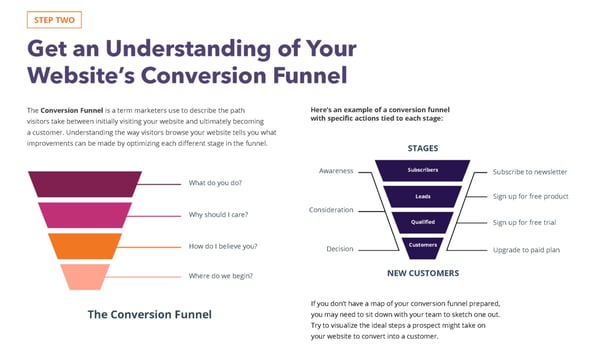 Tracking the way people use your site
It's almost impossible to track your conversion rate if you don't know how people interact with your site. That is why you should get a website analytics tool. That way you can see what they click on, if they skip over an offer, or if they stop filling out a form in the middle.
The better tools even have a heat map of your website, so you can see which parts of it stand out!
Improving your Mobile Conversion Rate
There are several ways in which you can increase the conversion rate on your website for mobile users:
Improve the speed of your page
Optimize your website for mobile users
Enhance the purchasing process
Get creative with your mobile marketing
Make adjustments to your mobile site, when needed
Localize your content
Bonus tips for CRO in Hubspot with Google Adwords
There are other things to keep in mind as well when it comes to Conversion Rate Optimization:
1. Shorten your forms
If your forms are too long, a lot of visitors might feel hesitant to fill them out.
2. Include social proof
Your reputation has a huge effect on your conversion rate. That's why you should always include social proof on your website. Add customer reviews and link Yelp on your website to provide proof that customers have enjoyed your product or service.
3. Add a live chat
What if a potential customer has questions about your product to which they can't find the answer? That might stop them from converting!
4. Write strong CTAs (Call-to-Actions)
A very important component of your conversion rate is CTAs. Your CTA could be to download an offer, share a post on social media, or subscribe to your email newsletter.
Whatever it is, you need to include CTAs throughout your website and landing pages. Usually, this means that they're clear and easily accessible. The important thing to note is that you can access the CTA no matter where you are on the page.
5. Conduct A/B testing
It's not always easy to know what's working and what isn't. When that happens, you should conduct A/B tests.
See what types of headlines, colors, copy, layout, and CTAs work for your audience. Get creative with your experiments.
For example, you can try testing an entirely new type of CTA or completely changing the format of your copy.
6. Create abandoned cart email campaigns.
Have you ever been on a site, added something to your cart, but decided not to check out? It can happen to anyone. Don't forget about those potential customers! Set up an abandoned cart email campaign so that you can remind them about the products in their carts!
What's next for your Conversion Rate Optimisation
The best way to do CRO is through constant testing. Always update your website so you can see what works, and what doesn't.
if you need help with optimizing your conversion rate please contact our CRO team.
Latest Posts

How to use Google Ads for B2B lead generation
October 15, 2021

Everything you need to know about the Google Ad Grant
September 30, 2021

How to set Google Ads goals for B2B companies
September 23, 2021

How does Remarketing work?
September 9, 2021

How to use trigger events to create B2B lead generation
September 6, 2021

Marketing Automation Statistics and Facts in 2021
August 19, 2021