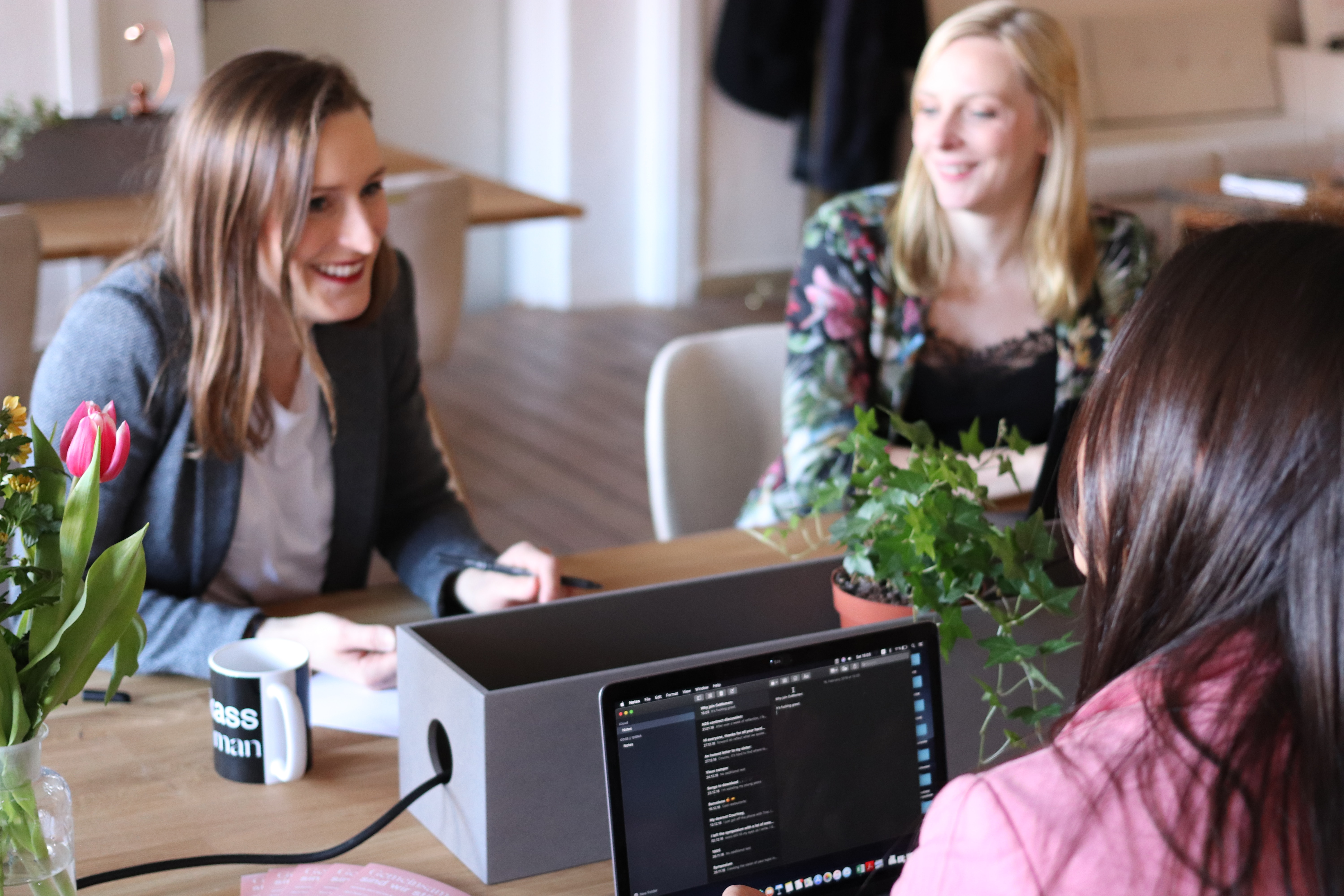 Social Media Strategy visual content employer branding strategy Facebook content employer brand talent pool
13 Dec
How to use Facebook for Employer Branding
By Social Media Strategy, visual content, employer branding strategy, Facebook content, employer brand, talent pool
Comparing companies that choose not to brand with those which are branded, findings show branded companies have a 28% less turnover rate than those from the other category.
Considering the massive amount of information that surrounds individuals daily, companies should invest in branding themselves, particularly when it comes to employer branding. Not doing so might lead to the loss of skilled and qualified people.
The shift of employers towards social media platforms, seeking to advertise and procure employment requires new strategies in the landscape of the employer branding process. One of the top priorities should be the use of Facebook, no matter if your company chooses to use its existing Facebook page or to create a separate one, dedicated to its employer brand, such as companies like Microsoft, Levi9 IT, Deloitte have. Before creating such a page, it is vital to analyze to see if it is relevant for your company to use Facebook for employer branding.
Once it proves relevant, a good strategy needs to be implemented, and we have a few tips on how to explore different tactics that will add value to your employer branding using Facebook.
Where to start with an employer branding strategy?
Is your employer branding strategy clear for the stakeholders?
Knowing which department is responsible for managing your employer brand strategy is one of the main things your company needs to establish from the start. Whether it is the HR, Marketing department, or the Executive Team, everyone has to understand how the employer branding strategy will be developed and what role they play in it. Not only these departments but also your employees have to understand their role in claiming the positive employer branding of the company.
Target the relevant audience for your employer brand
In the search for talented people, your findings must be accordingly to your company's culture, so that both the employee and the company will benefit from a positive experience during the collaboration. This is why it is vital to establish the audience that will have higher rates of generating positive employer branding, in the end. Facebook is an efficient platform to target the audience you need, by using its features of "Preferred Audience" and "Audience Restrictions". These can be used to attract precisely the individuals your brand wants to attract.
Develop your Employee Value Proposition
A strong Employee Value Proposition can boost the recruiting process and increase employee retention. According to Gartner, annual employee turnover can be decreased by 69% within organizations capable of adequately delivering on their EVP. Therefore, an employer branding process should include the step of developing a relevant EVP, that encompasses the value gained by employees within the workplace.
If you are looking for inspiration, a notable example is the EVP created by Hubspot: "We're building a company people love. A company that will stand the test of time, so we invest in our people and optimize for your long-term happiness."
What follows is to make sure the EVP is visible on the platforms your company is using, such as Facebook.
Planning to promote your employer branding via Facebook?
Over 6 million businesses reach their target audiences by using Facebook ads, according to a report. More than that, the same report highlights the impact of Facebook on B2B marketers, since 43% of them consider it as a top advertising channel, above LinkedIn.
If there were questions about whether to invest in a Facebook Ads campaign to promote your employer brand, these statistics might be the answer. Even if there are many ads on Facebook to which the audience is exposed, it doesn't mean you will not stand out. And you can do this by up-fronting a creative ad that will attract potential candidates.
Recruiting events and talent community can skyrocket your employer branding
These two strategies are great opportunities for increasing the talent pool of your brand. Creating a recruiting event on Facebook, mixing it with a Facebook Ads Campaign, will boost the connection with potential candidates, and increase engagement within your target audience. Not only that, but doing so will also make a statement of how interested your audience is in your company. A face to face presentation during your recruiting event will leverage your employer branding, since meeting with potential candidates can generate more interest in your company's culture.
The second strategy, of having a talent community implies to create a database of people interested in your company, but mostly to engage them and continuously generate relevant content so that they will speak about your brand. Planning a webinar as an event on your company's Facebook page is a great way to reach these people. Here are a few examples of how companies like Built In, Drift, GE Digital have been successfully using the talent community to improve their employer branding.
Is your recruiting content adding value to your employer branding strategy?
Before creating content for job descriptions, you should consider researching to find out what are the keywords used by your target audience. Not only this will lead talent candidates towards your announcement, but it will also rank you higher on top job results, due to SEO.
After you have established the foundation of your employer branding strategy, you can start sharing relevant content that encompasses what you do and the values you endorse.
Capture the attention of job seekers
Sometimes it is not that easy to differentiate yourself, considering that a job description can be generic for many companies. If you want to form a long-lasting relationship with your Facebook audience, your company needs to consider taking on a different approach. You can bring a twist to it by changing the details, such as using storytelling in the job descriptions. And a great technique of doing so is visual storytelling:
Instead of sharing a blog post with an image attached to it, you can try to create a shorter story and add an image that will support it. This way, the chances to generate more engagement will increase, since the audience won't have to go through a long blog post, after pressing more clicks to get there.
More than that, an already used tool, sharing a story on Facebook represents a friendly way of reaching your audience and engage it.
Another way of differentiating over the process of employer branding during recruitment is to create a candidate persona, describing it based on the background, person, and the starting point of the job description. These factors should be shared among your employees, and this can be analyzed by conducting interviews within the company.
Brand yourself through your company's culture
Since the power is now in the hands of people, the experiences your existing and past employees have or had within your company can generate a positive employer brand.
Facebook has great potential for companies that want to promote their employer brand leadership capability. Your company can easily do this by engaging your employees to share their thoughts and the best moments spent in the company. Authentic stories that encompass the real culture of your company might generate a better engagement within your Facebook audience, rather than sharing generic posts only. Therefore, a strategic mix of the two will be a winner for your employer branding strategy.
Final thoughts
The increased use of social media is moving strategies on edge, and businesses have to improve their regularly to attract and retain talent. This is why using Facebook for a positive employer branding strategy is a key to engage individuals. Moreover, when employer branding has been accounted for attracting talent by more than 80% of HR leaders.
We know that a strategy that will generate a positive employer brand requires patience and a constant endeavoring to succeed, and involving the right stakeholders in the process will add significant value to the company's long term plans. Since we are always excited to hear stories of companies who have successfully used an employer branding strategy, we would like to know more about yours. If you want to share it with us, you can write it in the comments section below!