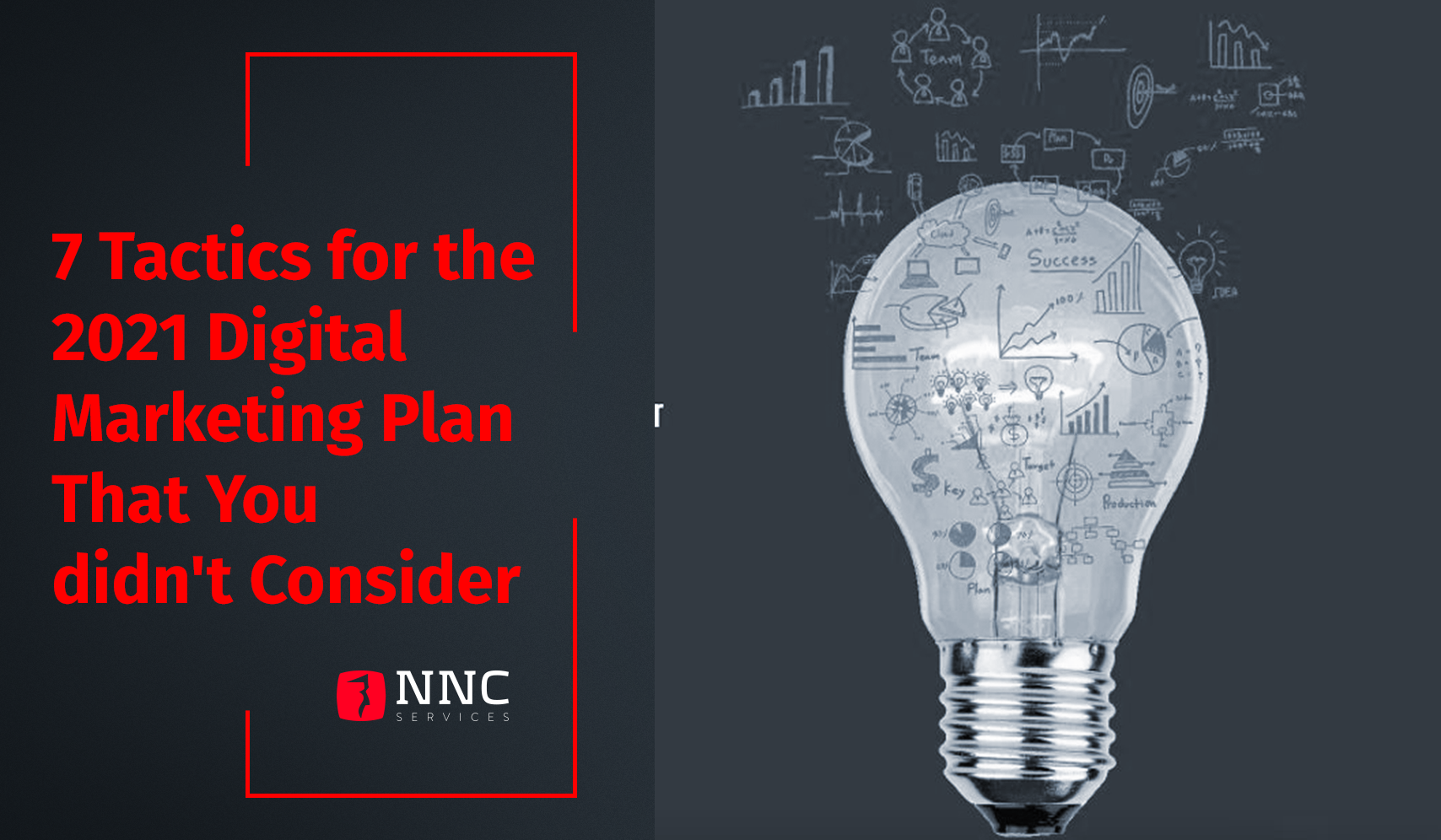 b2b business objectives online marketing proactive marketing b2b tactics Social Media Strategy Digital Transformation omnichannel marketing
3 Dec
7 Tactics for the 2021 Digital Marketing Plan That You Didn't Consider
By b2b business objectives, online marketing, proactive marketing, b2b tactics, Social Media Strategy, Digital Transformation, omnichannel marketing
Each year, marketers must keep their ears and eyes open to the latest trends, all with the common goal of meeting consumer demands for a more tailored, unified experience. B2B businesses must integrate the omnichannel approach in their marketing strategies to personalize the customer experience across different touchpoints and keep their target audiences engaged.
So how is this done? How can B2B marketers bridge the gap between AI, data, and execution, allowing businesses to map their customer journeys better?
The COVID-19 pandemic has accelerated the digital B2B buyers journey
The COVID-19 pandemic has accelerated the digital B2B buyer's journeys and all B2B markets, with positive outcomes for customer satisfaction and revenue acceleration during a challenging year. B2B businesses must quickly adapt to new technologies as buyer engagement preferences shift toward digital channels.
According to Forrester's research, more than one-third of B2B technology buyers say digital engagement channels (such as vendor websites) have become more important in their buying journeys. At the same time, around 40% indicate that human engagement with sellers has become less important, paving the way for AI-powered martech. 44% of millennials prefer no sales rep interaction in a B2B purchase setting, and this trend is growing year over year. According to Gartner, 33% of all buyers desire a seller-free sales experience.
AI-enabled marketing technology has proven effective at the early and late stages of the buying cycle, optimizing programmatic advertising bids, or recommending the next best content in a sales enablement solution.
According to Forrester reports, fewer than 20% of B2B companies use AI to create conversational experiences or optimize personalized engagement at scale. Chatbots and virtual assistants leveraging AI and machine learning will offer more personalized, guided experiences making them preferred engagement channels in their buying journey.
B2B strategies to succeed in a mostly remote and digital environment
B2B sellers continue adapting their methods and building new competencies to succeed in a largely remote and digital environment. To thrive in 2021 and beyond, B2B sellers will need the right technology tools to enhance their productivity and engage with prospects and customers in more meaningful ways.
75% of B2B sales leaders plan to make deeper investments in AI and automation tools in the upcoming year, sales tools that capture and automatically upload buyer and seller activity data to CRM systems.
B2B sellers will, therefore, conduct deeper customer research, drawing insights from data, and imagine more meaningful interactions with buyers. As the amount of buyer engagement data increases, AI can guide the buyer to the next best action and identify the buyer's preferred channel, influencing more than 60% of B2B buyers. To improve sales, you need to adopt sales tools that have embedded AI, marketing, and sales automation functionality. In "The Future of Sales" report, Gartner predicts that 60% of B2B sales organizations will transition to a data-driven selling approach by 2025.
Plan for personalization on your 2021 digital marketing strategy
Moving from Personalization to Individualization
Old school approaches that segment customers into categories and serve up recommendations and content accordingly will only get you so far. Consumers don't always fit cleanly into segments, and these approaches are a waste of the wealth of data we've been collecting on shoppers for years. Forward-thinking sellers are looking at how to individualize the experience for every buyer.
B2B Website-wide personalization
Content, service, or product recommendation widgets are a commodity now. Sites that will drive higher conversion rates and, in turn, higher opportunities are those where the entire user experience is personalized. When AI and Machine Learning power them, these systems can do an amazing job of predicting what will interest a visitor based on all their past history and their current intent, assisting with lead nurturing and conversions. Using these technologies to personalize everything from content or solutions recommendations to category or tags. Sort to search allows a B2B seller, especially on e-commerce shaping the buyer demand. When you shape demand, you build a better experience for the consumer and a more fruitful transaction for the seller.
Personalizing customer success through AI, machine learning, and Marketing Automation
As mobile, wearables and hands-free devices evolve and become more advanced, B2B channels for customer engagement will continue to expand and accelerate. As a result, B2B buyer journeys and experiences will become less about channels and more about environmental expertise.
Machine learning and AI will be critical in mining information and providing content and solutions recommendations on how, when, and where B2B companies should engage their buyers. The data-driven analysis will not only increase conversion rates and average deal value but also refine the overall customer experience, so it is more integrated, aligned, and relevant.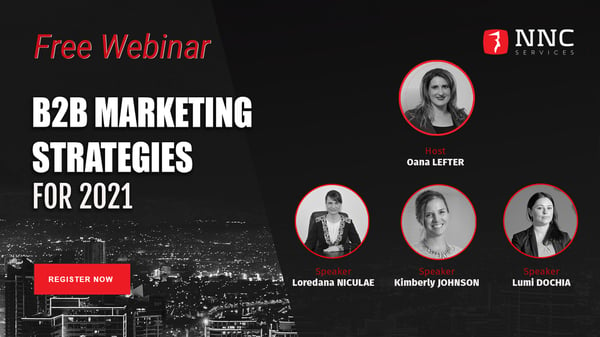 How do you plan customer success with B2B buyer journeys for mobile?
B2B mobile visitors need a frictionless user experience that even though customers now expect, companies are still lagging in providing it. Data-oriented functionality will continue to enrich mobile buyer journeys and experiences by detecting customer mobile habits, behaviors. Where AI truly revolutionizes the mobile experience is from a service and product discovery perspective to makes sense of the customer's preferences, searches, and past browsing activity, optimizing the mobile experience for quick engagement.
Over the last two to three years, 70% of B2B buyers increased mobile usage substantially. What's more, 60% of B2B buyers predict that their mobile use will continually increase (Source: Boston Consulting Group). With almost 50% of the website's traffic from mobile devices, how are you taking advantage of this immense B2B opportunity to optimize your B2B buyer journey for mobile devices?
Which channels to plan in your 2021 B2B strategy? Omnichannel!!!
Omnichannel starts by recognizing that B2B buyers don't think about channels as silos and align not just marketing & sales but all company operations. The B2B store, the website, the mobile app are all part of your buyer experience of the brand. Those experiences need to be consistent, personalized, and engaging. Customer experiences should be individualized and offer consistent service, content and product assortments, pricing, and service.
Every great customer success story or B2B buyer experience shapes their expectations going forward. That means every company will raise the bar by adding marketing technology for the entire industry with every client interaction. That puts your company on a technology adoption sprint to keep up, and buyers do not care if you don't have the right technology, team size, or skill set to get there. They just care about the integrated experience they receive when interacting with your company throughout the lead generation nurturing process and the buyer journey.
In the race to deliver greatly personalized to succeed in a mostly remote and digital environment experiences, I suggest that each B2B company look at the buyer experience across all channels and identify where it is disjointed, not personalized underdelivering results against industry benchmarks. Use the challenge areas to drive your personalization strategy.
Ask the marketing technology partners you choose to work with to explain why their solution is different from the others, how they use predictive data technologies, and make sure their technology allows you to treat your customers like people, not market segments. Make sure the solution can be used in the digital space and is integrated with all your other business technologies (e.g. e-commerce store, your call center, support services, ERPs, CMSs) to ensure that you have a 360-degree view into every prospect, opportunity, and customer.
A marketing technology partner versus a digital marketing agency, what is the right partner for your growth?
To deliver the most value and success to your customers in omnichannel digital transformations, identify a partner, a digital marketing agency like NNC Services, who has experience integrating your online channels with marketing and sales technologies, and who will guide you through the process, understanding both your business and industry.
Finding a partner, not a technology vendor, is key as a digital marketing agency will be technology agnostic, offering a more competitive solution with a focus on your objectives and with more hands-on experience in delivering results. In contrast, tech partners are good at delivering their technology and upselling more of it. Although we like and partner with many technology providers, we care more about the business outcome of our B2B customers than the actual use of technology.
If you would like to continue the conversation, one of our senior strategy consultants would be happy to add more value over a free strategy consulting session. Follow this link to book a meeting.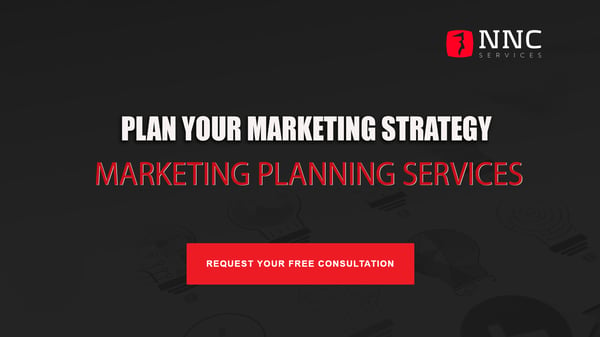 Latest Posts

2021 Software and Automotive Social Media Industry Benchmarks
February 18, 2021

Reasons why Growth Marketing is Accelerating
February 18, 2021

HubSpot Partner Agency - What makes it so appealing
February 8, 2021

Marketing Automation Trends To Accelerate in 2021
January 28, 2021

B2B Lead Generation Trends to Watch in 2021
January 20, 2021