3 Sep
Best Social Media UNICEF Campaigns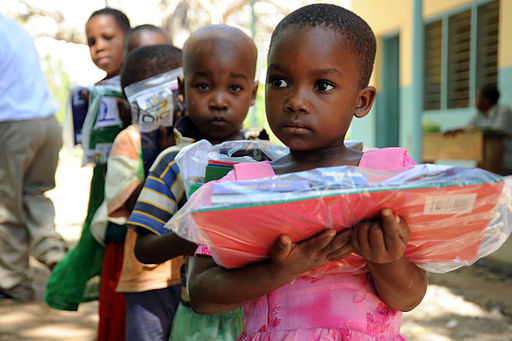 After discussing how NGOs can take advantage of social media to promote their causes, it's time to bring to your attention some top notch social media campaigns performed by UNICEF. Here are the campaigns that we selected:
Tap for Clean Water: UNICEF created a Facebook app through which users could donate 5$, in return for which they were able to send water to 2 friends, who were then also invited to donate 5$. This campaign really made use of virality elements, as it took advantage of the friends' network of a Facebook user. "With the power of social networks, we think we can reach tens of millions of people." - declared the head of brand planning for this campaign. UNICEF also made use of celebrity involvement, asking several celebrities to start their own water networks or to post on social media about the campaign.
This Pinterest campaign against child poverty cleverly made use of the "wish list" like albums that are usually posted on the social network by creating a profile for a fictional 13 year old girl from Sierra Leone. On her "really want these" board, pictures were posted, showcasing things such as a handful of rice, soap or a bucket of water – basically, simple things essential to daily life. The Pinterest board also linked followers to the UNICEF website where they could donate in support of this cause. All in all, this was a highly effective and emotional campaign.
The most recent campaign, #thisability, was linked to yearly launch of UNICEF of a state of the world's children report - this year they put the focus on children with disabilities, and the purpose was to draw attention to 93 million children in the world suffering from disabilities. To promote the report, they created a campaign on Twitter, Facebook and Instragram, titled "#Thisability portraits" encouraging people to post pictures of inspiring persons showcasing an ability each of them has. 15 pictures will be selected to be displayed at UNICEF's Manhattan headquarters.
There is also an arguably example of how not to perform a campaign: UNICEF's Sweden communication agency thought it would be a good idea to post on Facebook messages such as: "Like us on Facebook and we will vaccinate zero children against Polio". They wanted to emphasize the fact that actions in social media of UNICEF supporters must be followed through with actual donations; however, this campaign was mainly viewed as rather alienating the social media community of UNICEF Sweden. However, it has generated many reports in the media – for example, this article: "UNICEF Sweden launched a somewhat humorous (for Scandinavians, this counts as humorous)" - and the approach is undoubtedly brave. Since arguably there is no bad publicity, could this example be actually considered a "good campaign"?
Please feel free to share your insights and thoughts in the comments sections below.
By U.S. Navy photo by Mass Communication Specialist 1st Class Jonathan Kulp [Public domain], via Wikimedia Commons