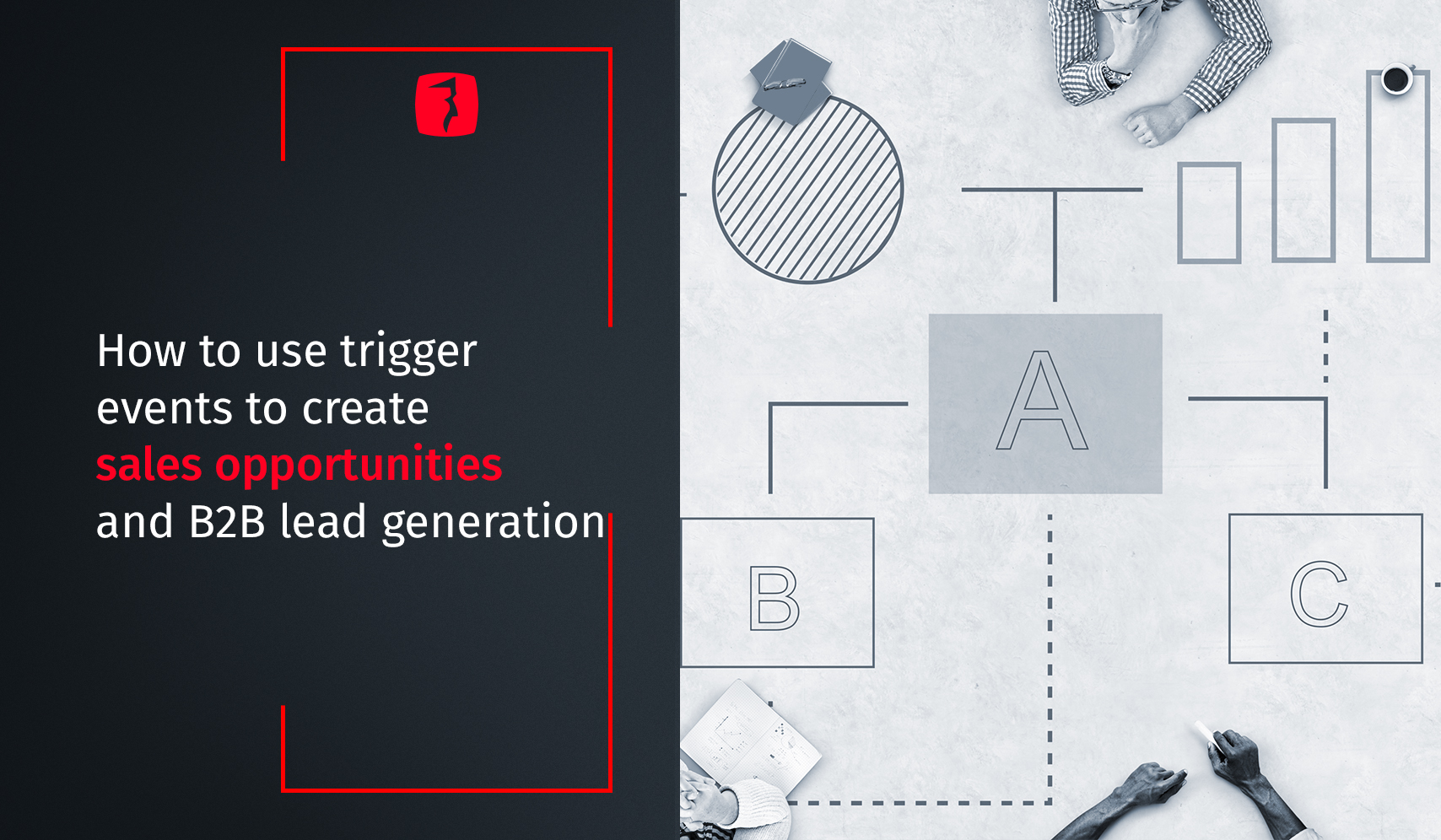 6 Sep
How to use trigger events to create B2B lead generation
Trigger events are a way to ensure that you have access to events in the businesses of potential customers for B2B lead generation purposes.
According to a recent HubSpot report on Sales Enablement in 2021, sales reps do not have the best reputation nowadays. 50 percent of prospects believe salespeople are pushy, and only 3 percent of buyers trust salespeople. This is complicated further by the fact that buyers nowadays expect a more personalized approach than they did previously. Buyers conduct research prior to their first interaction with you, and they expect you to meet them where they are in the purchasing process.
What is the answer to all of this? Events that set them off. In this article, we will look at:
What exactly are trigger events?

Why should you be concerned with trigger events in B2B lead generation?

Sales-related trigger events for B2B lead generation are classified into the following categories.

How to Examine Existing Customers

Tracking sales trigger events for B2B lead generation

How to Create a Trigger Event Workflow for B2B Lead Generation

Final thoughts on B2B lead generation trigger events
What exactly are trigger events?
Any change in any company data point can serve as a trigger event, opening the door to a sales or marketing opportunity. Trigger events indicate when and how to contact a prospect. alterations to the company Triggering actions can be anything that assists you in determining which companies are likely to require your offering and when to contact them.
Trigger events can be both inbound and outbound. Marketing automation is used to set up and track inbound triggers. Outbound sales trigger events include any company change you can think of, such as the release of a new product, changes in management, expansion into a new market, a newly registered web domain, or changes in the company's tech stack, to name a few.
Why should you be concerned with trigger events in B2B lead generation?
When you contact a prospect based on a trigger event, you will have all of the information you need to deliver a tailored offer, and you can be confident that the timing is perfect. In other words, you'll be contacting businesses that are likely to be interested in your product. Company information makes you more relevant and allows you to customize your approach. Sales trigger events are critical components of real-time sales because they indicate when it is time to act.
Types of B2B

lead generation

sales trigger events
For B2B lead generation, there are several types of sales-related trigger events. Among the most common are:
Funding

New employees

Company growth

Relocation of the company

Acquisitions and mergers

Utilized technologies

Brand-new items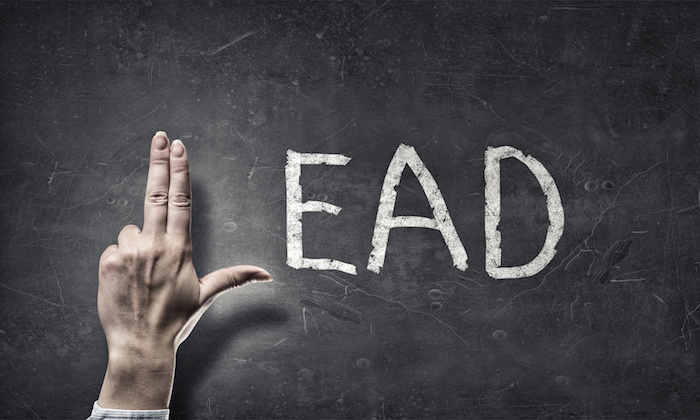 Choosing the best trigger events to monitor
There is no simple answer when it comes to selecting the best trigger events for your business. It all depends on your company, what you're selling, and who your Ideal Customer Profile is (ICP).
Looking at your existing customers is a good place to start. Was there anything that happened in their company before they became your clients? If you can find a link between a customer's happiness and a specific event, you will have unlocked a wealth of valuable information. Examine your insights: does the data match how your customer feels?
As previously discussed, trigger events for B2B lead generation can occur in a variety of ways. Changes in management, new hires, business expansions, product launches, company relocations, layoffs, or closed funding rounds can all be considered trigger events.
There are other places to visit as well: Is the company's technology stack changing? Is there a new web domain, new financial statements, or a change in hiring volume for the potential client?
Look for any changes in a company - these are all potential topics for discussion
How to Examine Existing Customers
Examine all of your current clients. Is there anything that changed in the majority of those companies just before they signed a deal with you?
Alerts from Hubspot, Google, and Social Media: Tracking sales trigger events for B2B lead generation
Google alerts are a great way to stay up to date Google lets you set up alerts for when a specific search term is mentioned. You can sign up for Google Alerts to receive emails whenever a company is mentioned in the news or anywhere on the internet.
Facebook, LinkedIn, and Twitter notifications
You can also set up Facebook, LinkedIn, and Twitter alerts. Social media is frequently the first channel through which a company will announce breaking news. Being the first to learn when a potential lead makes a big announcement or becomes a trending topic can give you a competitive advantage when making a pitch
Tools for social listening
There are numerous social listening tools available that can assist you in determining when someone is discussing your business or something related to your business. The most popular social listening tools are Hootsuite and Buffer, but there are many others that can provide you with the specific insights and analytics you seek.
Newsletters for the industry
Keeping up with industry news is sometimes the best predictor of trigger events. Check the news about the industry you're interested in on a regular basis.
Press releases and company blogs
Company press releases and blog announcements can be a great way to stay up to date on important company developments.
HubSpot informs you that your prospect opened your email, as well as other metrics that can assist you in determining the best time and format for your next outreach.
How to Create a Trigger Event Workflow
You should have a plan in place for each trigger event. This way, you can act on the trigger as soon as possible - the sooner, the better. Record the sales trigger events that are most relevant to your sales process (i.e., are included in your sales process). To finish the workflow, have the content pieces ready and tailored to a prospect in this specific situation.
Thoughts on trigger events for B2B lead generation
Trigger events are just one small way in which you can create sales opportunities, but, when used effectively, they can be a very useful tool! Would you like to learn more about B2B prospecting? Then sign up for our B2B prospecting academy, here
Latest Posts

How To Generate Large Sales Through ABM (Account Based Marketing)
November 11, 2021

Why ClickDimensions is a great marketing automation tool for Microsoft Dynamics 365
November 8, 2021

Best Practices for Google Ads optimisation in B2B eCommerce
November 1, 2021

How to optimize landing pages for lead generation
October 28, 2021

Selecting a Marketing Automation Solution for Microsoft Dynamics 365
October 19, 2021

How to use Google Ads for B2B lead generation
October 15, 2021