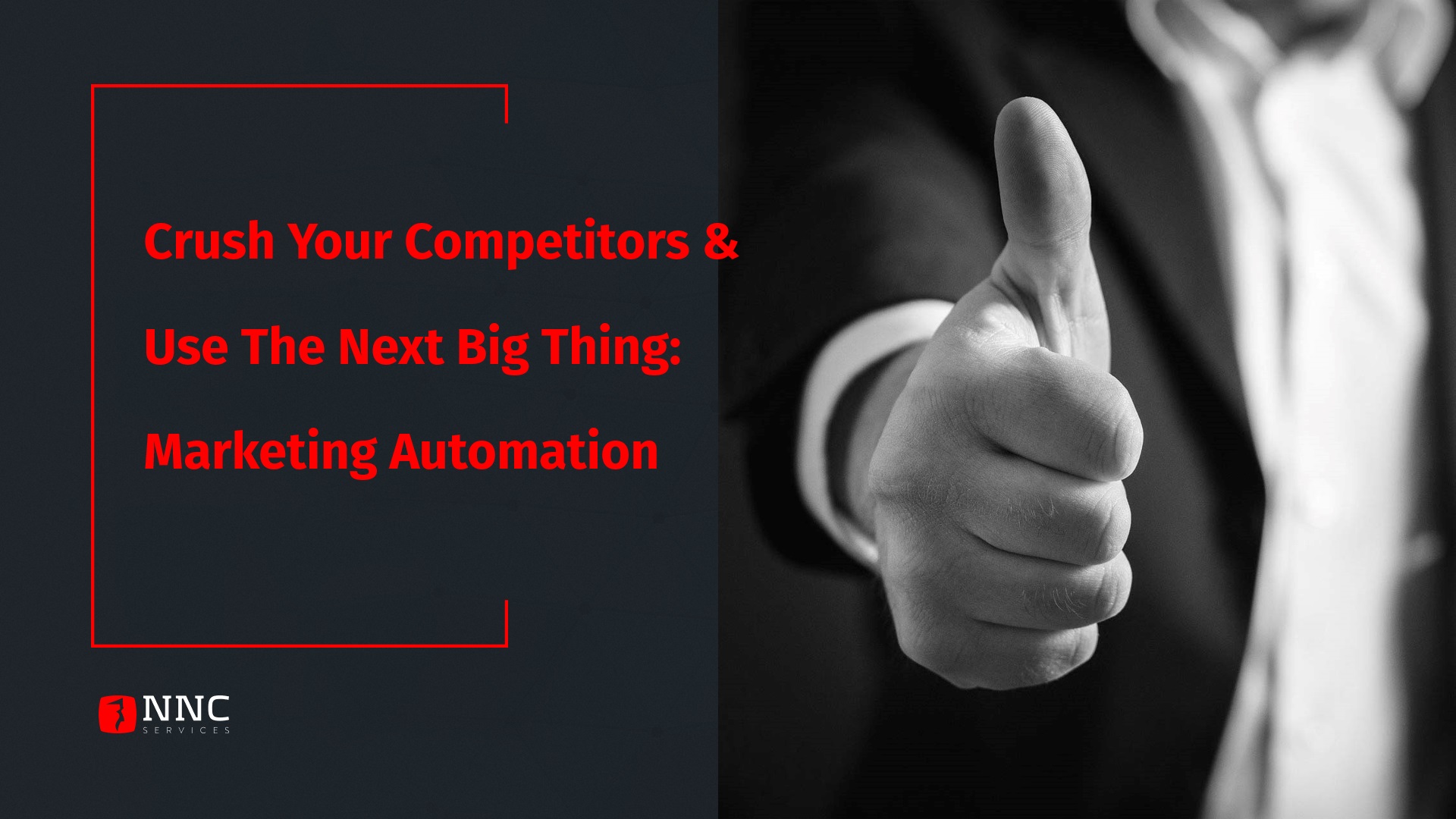 marketing automation Marketing Automation Tool B2B business B2B digital agency automated marketing marketing automation for B2B businesses leading marketing automation tools
29 Jan
Crush Your Competitors & Use The Next Big Thing: Marketing Automation
By marketing automation, Marketing Automation Tool, B2B business, B2B digital agency, automated marketing, marketing automation for B2B businesses, leading marketing automation tools
Are you investing a great deal of energy attempting to keep up with your competitors? If the answer is yes, you're not alone, and you are probably missing precious time that you could invest in other tasks that increase revenue and bring more value to your business.
In any case, imagine a scenario in which I would disclose to you that there is a less complex, better approach to stay aware of the most recent news from the marketing innovation world. I am talking about Marketing Automation. And believe me, it will incredibly increase your company's productivity.
Let's be clear from the beginning. I am not talking just about email automation, as it's just a little piece of it. You can computerize almost everything, from catching a lead that is for the first time on your website, to nurturing leads or accelerating the conversion process.
The procedure doesn't need to be exhausting, complicated, and tedious, as it may be if you utilize manual work in your business. You can choose another way, a better one: Marketing automation platforms streamline your activities, so you and your team can focus on things that drive income and can surpass other companies from your industry.
The State of the Marketing Automation Landscape in 2020
As clients' needs increase, so does the everchanging marketing scene. The list of software vendors is increasing also. In 2011 there were 150 marketing software vendors, and after six years, in 2017, there were at least 5,000. It's amazing, isn't it?
Also, the industry is getting bigger and bigger. There is no way back. Martechadvisor.com predicts that marketing automation revenue will reach $7.63 billion by 2022. So, work smart and stay relevant for your clients, and your business won't be affected by this evolving environment.
Personalization is Key In The Marketing Software Landscape
Personalization is, by far, the most significant component in the current marketing landscape. Customized content converts 42% more compared to any other conventional technique. In this way, you confirm to your clients that your business is dedicated to fulfilling their unique needs. Great targeting to specific audience segments through customized messages empowers repeated purchases that help proceed with sustainable development.
59% of clients are impacted in their choices to purchase by personalization, according to evergage.com. Along these lines, it's natural that customers' desires are progressively centered around customized marketing these days .
Individuals don't want to be treated like basic numbers in a marketing machine. Marketing automation engines are now extremely refined and clients don't feel insignificant any longer. By utilizing marketing automation, you can recognize clients by various criteria, like age, area, and much more, therefore maximizing your chances of turning them into long-term partners.
How businesses Are Leveraging Marketing Automation Software And Why Do You Need to Do It As Well
As I explained earlier, personalization is vital in marketing automation. Apart from that, there are several other marketing automation features that businesses are already leveraging in their marketing strategies. Maybe you should do that too.
Automated content promotion is another essential feature of marketing automation. It is guaranteeing that all your content is shared on the right channels. You can take this to another level with email messages, targeting individuals who see your content and propose other topics relevant in solving their challenges. All this is possible by using tracking codes on your website. Moreover, I suggest you include social sharing links in these emails to help your customers spread your content to their network.
In the end, what you need to do is to allow the software to do the majority of the work involved in these processes, and your company will reduce the resources needed to run such complex marketing campaigns, effectively increasing ROI on every conversion.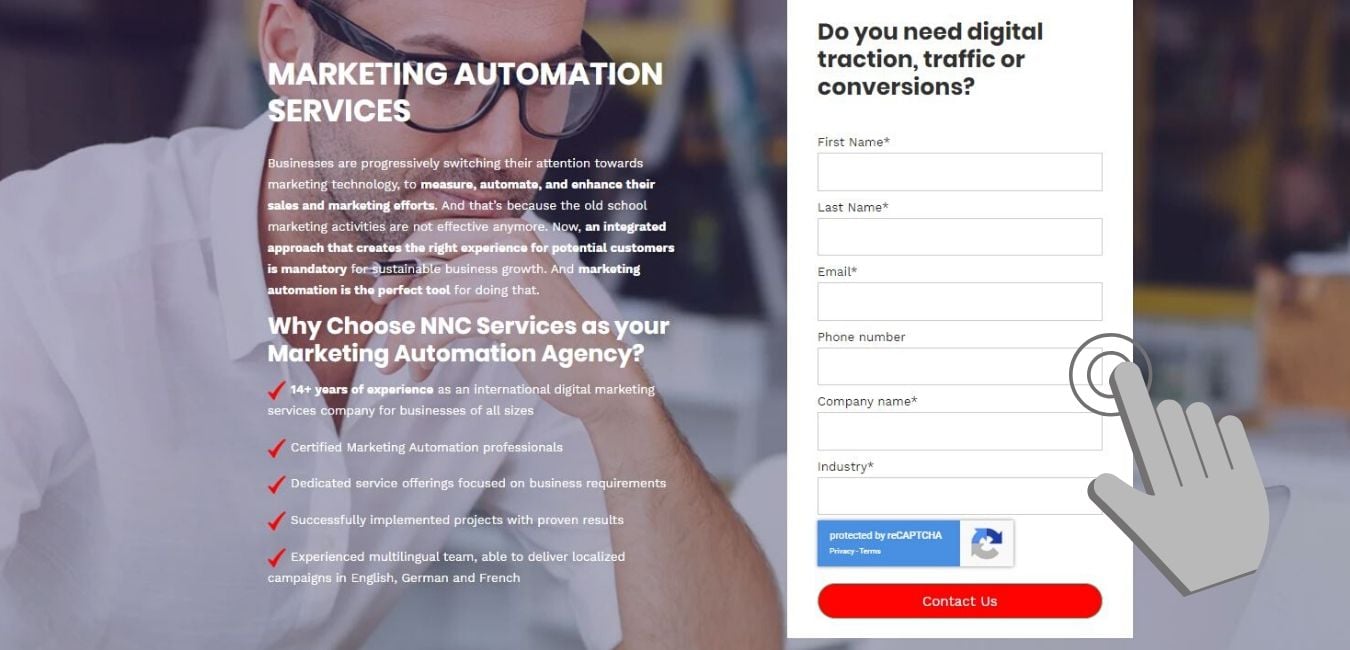 Insights About Marketing Automation That Will Convince You To Forget About Manual Work
Despite everything, are you asking yourself, "For what reason should I automate my business if I am doing a pretty good job now?"
First and foremost, your competitors are already doing it, and chances are they are among the 63% of businesses that use marketing automation and overgrow their competitors on a daily basis. If you want to keep up with the market, you should do it too. Let's check out a few statistics that will give you more details about why you should take advantage of automation in your marketing initiatives:
Spendings on marketing automation software is expected to reach $25.1 billion yearly by 2023. - Martech Today, 2018
Businesses that automate lead management see a 10% or more increase in income in six-nine months from the implementation. -

Essential IC

,

2017

69% of marketers express that converting over leads is the most basic need. - HubSpot, 2017
79% of top-performing organizations have been utilizing marketing automation for at least three years. - Experience Harbor, 2017
In the US, the marketing automation software industry transformed into a $6.1 billion market in 2019. - SharpSpring 2019
Marketers express that the massive advantage of automation is saving time. - Experience Harbor, 2017
Nearly 90% of workplaces state their marketing automation method is viable. - SharpSpring, 2017
67% of marketing specialists are currently using one of the marketing automation software. - Salesforce, 2017
In the following two years, an extra 21% of marketing specialists are planning to utilize marketing automation software. - Salesforce, 2017
Last Thoughts On Marketing Automation Capabilities
Marketing automation software is no longer a fancy tool that only the bigger players should use. You can use marketing automation software, regardless of what size your company is. Tools like personalization or automatic content promotion are going to separate the winners from the losers in the business landscape.
Do you want to improve your company's efficiency by automating significant marketing processes? Let us help you! Our certified marketing team is more than happy to assist you in achieving your business goals.
Latest Posts

B2B Sales Prospecting with digital lead generation
July 30, 2020