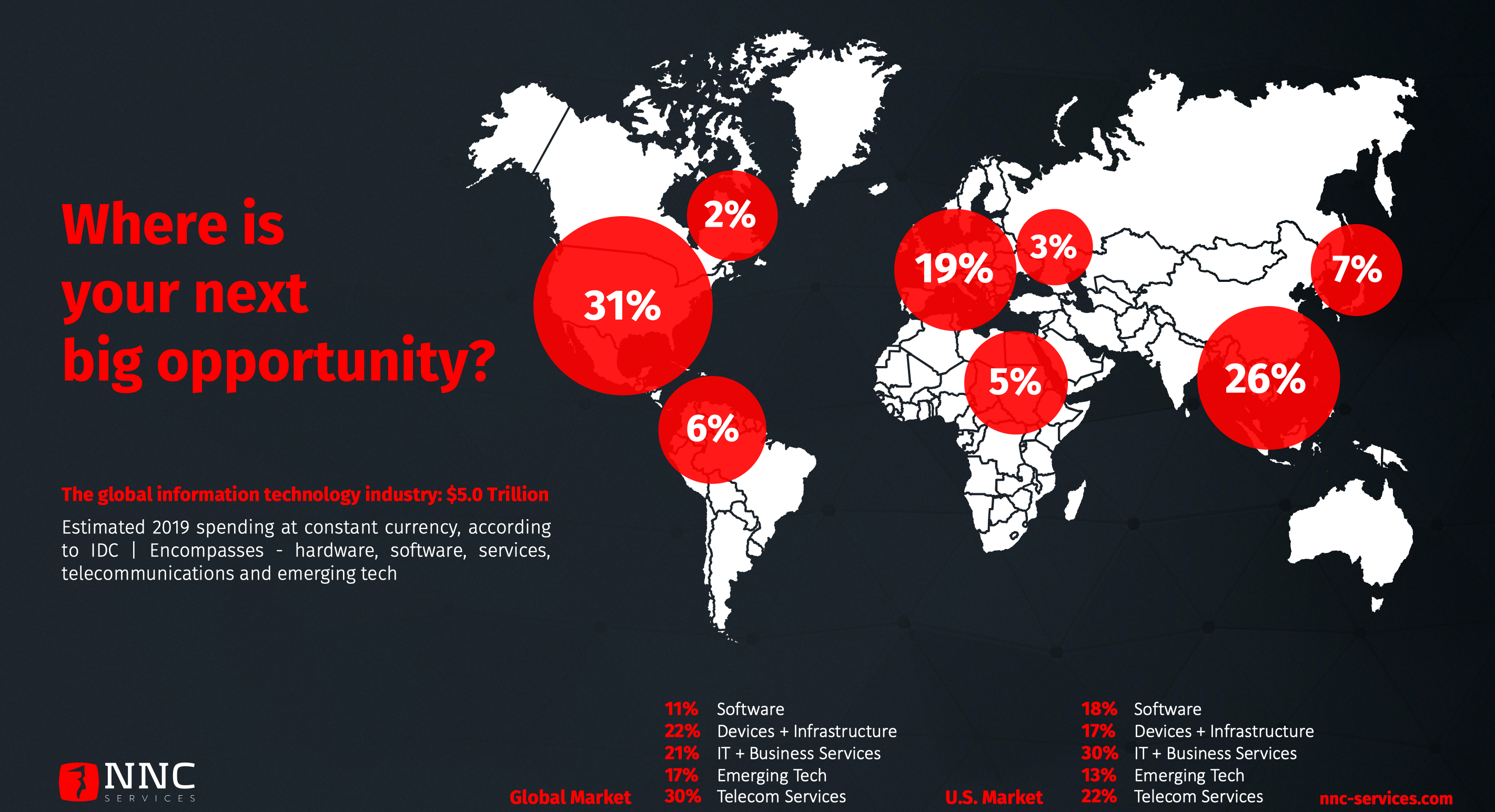 b2b business objectives Internal Marketing b2b strategies b2b strategy internationalisation market entry barriers to entry
22 Oct
What is Internationalisation for a B2B Business?
By b2b business objectives, Internal Marketing, b2b strategies, b2b strategy, internationalisation, market entry, barriers to entry
Jack Ma found Alibaba on the philosophy that the future belongs to SMB. Building on this, I believe that at the forefront of future innovations are scales-ups in technology. Taking such business-to-business to international markets equips them with the tools to GROW and succeed while mitigating a lot of risks that a single market exposure imposes.
I have more than 20 years in marketing management for b2b companies and extensive international entrepreneurship experience as well as NGOs participation as a board member in global organisations like Entrepreneurs Organisation. This resulted in lots of lessons and experiences on how important it is to expand any B2B SME to international markets.
Although the task of entering international markets may be daunting, it is easier than you expect if you understand the right b2b market entry process and options.
What does it mean to be "international" for a b2b business?
We have different beliefs about what it takes to have an international business. Some falsely assume that an international business is it this massive effort to be on all markets, requires massive investment in entering and developing new markets jeopardising their steady business on the home market. Some may fear entering new markets may be difficult and heavy in terms of paperwork, understanding new market regulations or bookkeeping.
However, the concept of international business comprises the cross border activities that take place to promote the exchange of goods, services, and technologies. It is enough to promote to other markets to have an international business. That takes the pressure off right? Any small medium B2B business should be able to achieve international presence by just marketing their products and services to other markets. You do not have to be big, nor does this require that your business is present on a global level, just to Promote the exchange on a different market.
Why go to international makets with your B2B ScaleUP?
Most companies want and know why or have an idea about expanding their business on a different market. Going abroad with your business covers some basic business needs like risk mitigation, new customer acquisition, little local opportunities or plateauing business. What should get you excited though, are the most advanced needs and opportunities that you will be able to achieve with your business international presence: acquiring big key accounts, bringing valuable know-how back home and many more. For example, getting funding usually differs across different markets, and if this is one of your business strategies, business valuation can be 5 to 10 times higher amongst different countries (e.g. South-East Europe vs the US business valuations). In some other cases, your business just has to be in the more developed markets to tap into a mature customer base. For e.g. if you have a B2B enterprise solution provider, you have to be present within the Us market as 50% of the global spending in enterprise solutions is done in North America.
How to select the international market for a B2B ScaleUP?
Once upon a time, a shoe company sent two salesmen to Africa to determine the market potential for their products. One came back saying: "These people do not wear shoes; we got no business there!". The other one came back with a different feedback: "This is amazing! Said he. They do not have shoes; the opportunity for us is HUGE!"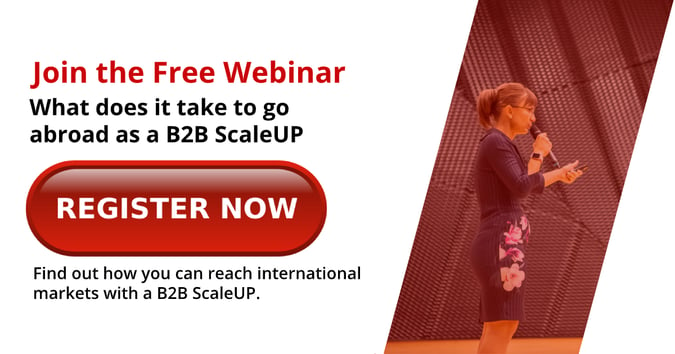 As with all your business strategies, some business destinations are off the top more relevant like US for technology B2B business, software and IT solution providers. However, I would argue that for a SMB it's worth the effort to look even to smaller markets and countries if the conditions for doing good business are appropriate.
Some obvious destinations: USA were a third (31%) of the global IT spending is done with 20% of spending on software development; Western Europe where almost a fifth (19%) of the global it spending is done with 11% in software. Asia is highly on the rise also as a big tech market.
Please do not disregard the smaller markets and odd territories, as sometimes an underdeveloped market may present fewer barriers to entry and easier growth that some of the mature ones (for example the case of the emerging Emirates technology market now). For a small company if the conditions are right, even a small market can represent a huge leap forward.
Criteria for selecting an international market for your B2B ScaleUP
The product service or solution market fit:

Is there a market for your product and solution?
How big is the market for your b2b solution or service?
How much business will you get as a new market entry?
How did business with similar business models performed in their early years
How much personalisation is required for your product in the new market?

Are the cultures, especially the business cultures somewhat compatible?
Will you be able to manage, travel and oversee operations to the new territory?
How much would a lean start-up on the new market cost you?
What is the macroeconomics climate of the international market you want to enter?
How about the long term perceived trends for your services, solutions and, customer industries on the market?
Of course, may consider also some other hard data.
You can find out more about b2b business model on international markets and barriers you will need to overcome as well as what to expect when entering the new market by downloading the Internationalisation of a B2B ScaleUP presentation held during the Software Association Conference.
If you have questions or need b2b marketing and sales help with your current or planned market entry, connect with our senior consultants.