5 Apr
Best Marketing Strategy CMOs Use In 2022
By b2b business objectives, marketing strategy for 2022
We hosted a digital conference around B2B Marketing Channel Performance a week ago. We had a fantastic speaker panel: Terri Mock - Chief Strategy and Marketing Officer @ Rave Mobile Safety, Monica Dumitriu - Head of Marketing @ FLOWX.AI, Matei Psatta - Co-founder & CMO @ TPS Engage and Daniel Bird - Channel Account Manager @ HubSpot. We asked them some questions regarding their marketing strategy, and in today's article, we will share their perspective on it.

Rave Mobile Safety provides the leading critical communication and collaboration platform trusted to help save lives. Terri Mock's marketing strategy at Rave is focused on building a dimension engine to fuel their growth: "With our inbound strategy, and our branding initiatives, what we're trying to do is deploy multiple marketing channels to drive awareness, interest, consideration, and action. And at each one of these phases, we need to be showing our performance in terms of the leads that we generate, which then results in the pipeline and bottom-line results. "
At Rave, four marketing channels are pursued. The first of them is digital, which includes SEO to drive organic traffic to optimize their website. And then there's paid search and paid social. The second group would be emailing, running campaigns across five verticals that target both net-new and cross upsell to their customer base. The third channel is events. Rave is hosting 70 trade shows a year. And then finally, Terri puts effort into lead generation programs, which are sponsored content or webinars.

Terri: "[..] we revamped our entire marketing strategy and launched a new website in September, and of course, technical wise, in terms of technical site performance, it's much faster, much higher health scores, as bounce rates are down. But as you know, ranking for organic terms takes longer. So we did a review of keywords; we performed our competitive analysis. We're working on updating our content marketing strategy and adding fresh new pages. But overnight, you don't start to rank on those keywords right away, although we have been making significant headway. I put in a similar strategy in terms of pay search. But while we're working on this longer timeline for SEO, we also wanted to show it on page one in our paid ads. So no matter what search term you're looking for, we would be visible."

FLOWX.AI is building a software platform to tackle a $1Tn/year problem: building the latest digital enterprise solutions on legacy technology. Monica Dumitriu's marketing strategy comes from the perspective of a company that was started about a year ago. She said: "I found that it's effective to speak to your customers. So this is what I do. From day one, I was on sales calls. I was chatting to advisors to our partners to get a feel for the market."

However, Monica's marketing strategy does not involve lead generation but more demand generation by hosting podcasts: "So we try to leverage other people's companies' audiences. We're leveraging our founders through videos. Because especially like on YouTube, LinkedIn video is like the best medium out there."
We are proud to host the next B2B Business Growth Course for business leaders to get familiar with topics like scaleup marketing, moving upmarket, marketing automation, competitive positioning, social media marketing, SEO and PPC, and automated prospecting. Register here to get the early bird ticket.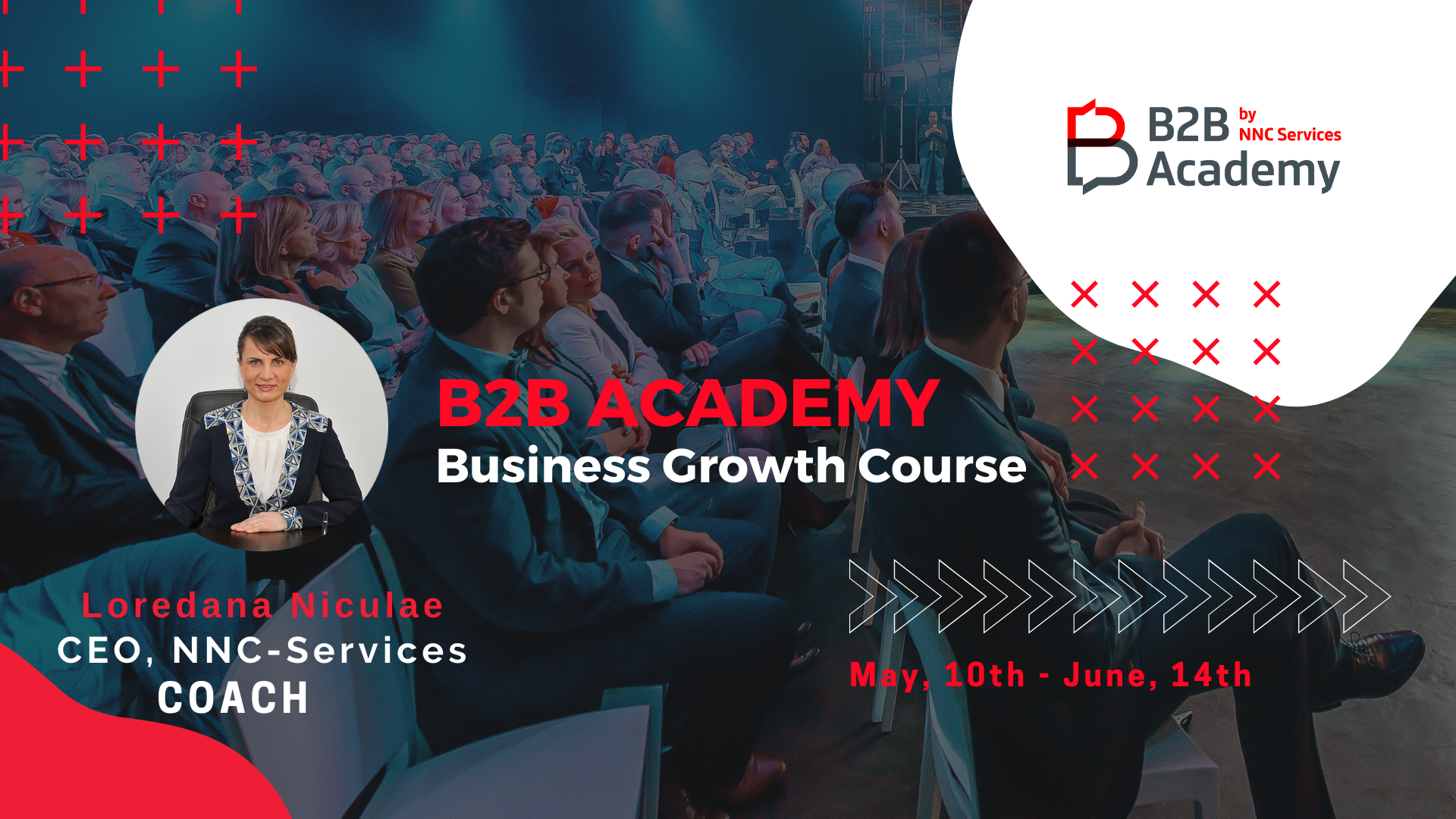 TPS Engage is a fully automated platform that makes it easy and affordable to advertise on almost any digital billboard globally. Matei Psatta was happy to share his experience of using different tools for his marketing strategy: "Trying the traditional approach is what we call it in the sense of simply buying contacts, buying leads, you know, and trying cold emails, testing out different subject lines, testing out different drip campaigns and trying out everything that you can imagine when it comes to one to one too many sales, or one to one approach, LinkedIn as well, obviously, a lot of niche platforms as well. But some niche platforms are depending, and that was an interesting insight for us. Personally, I wasn't aware of that until a few years ago, based on the industry that everyone talks about, obviously about LinkedIn and about Twitter or a few popular platforms, but based on the industry that you're in, there are platforms that are dedicated, most likely to your industry."

Matei advises that B2Bs companies need to find their own marketing strategies:" Some companies are really good at content marketing. They have outstanding writers on the team, and they write amazing stuff. HubSpot has done this right. Hootsuite did the same back in the day when social media was up and coming."

HubSpot is a CRM platform that makes it easy for a company to work together — from marketing strategy to sales to customer service. Daniel Bird's strategy evolves around personalization, understanding the buyer persona and social media: "[...] understanding the buyer persona, obviously, what channels you're marketing to and getting those engagement statistics, understanding where our contacts are being generated in our CRM."

Daniel's advice is that a full-funnel report is a key to success. Regarding social media, he implied that nobody wants to be sold on LinkedIn or Google, but they want something that's personalized to them.

Stay tuned to learn more insights from our conference!
If you have any questions regarding Marketing Strategy, you can drop us a line here
Latest Posts
The benefits of Pay Per Click Management
May 11, 2022

Common mistakes in B2B marketing
May 3, 2022

Smart Ways to Plan Your B2B Marketing Budget
April 28, 2022

Top marketing challenges B2Bs have in 2022
April 19, 2022

Great tips on setting goals for your B2B growth
April 12, 2022

Best Marketing Strategy CMOs Use In 2022
April 5, 2022