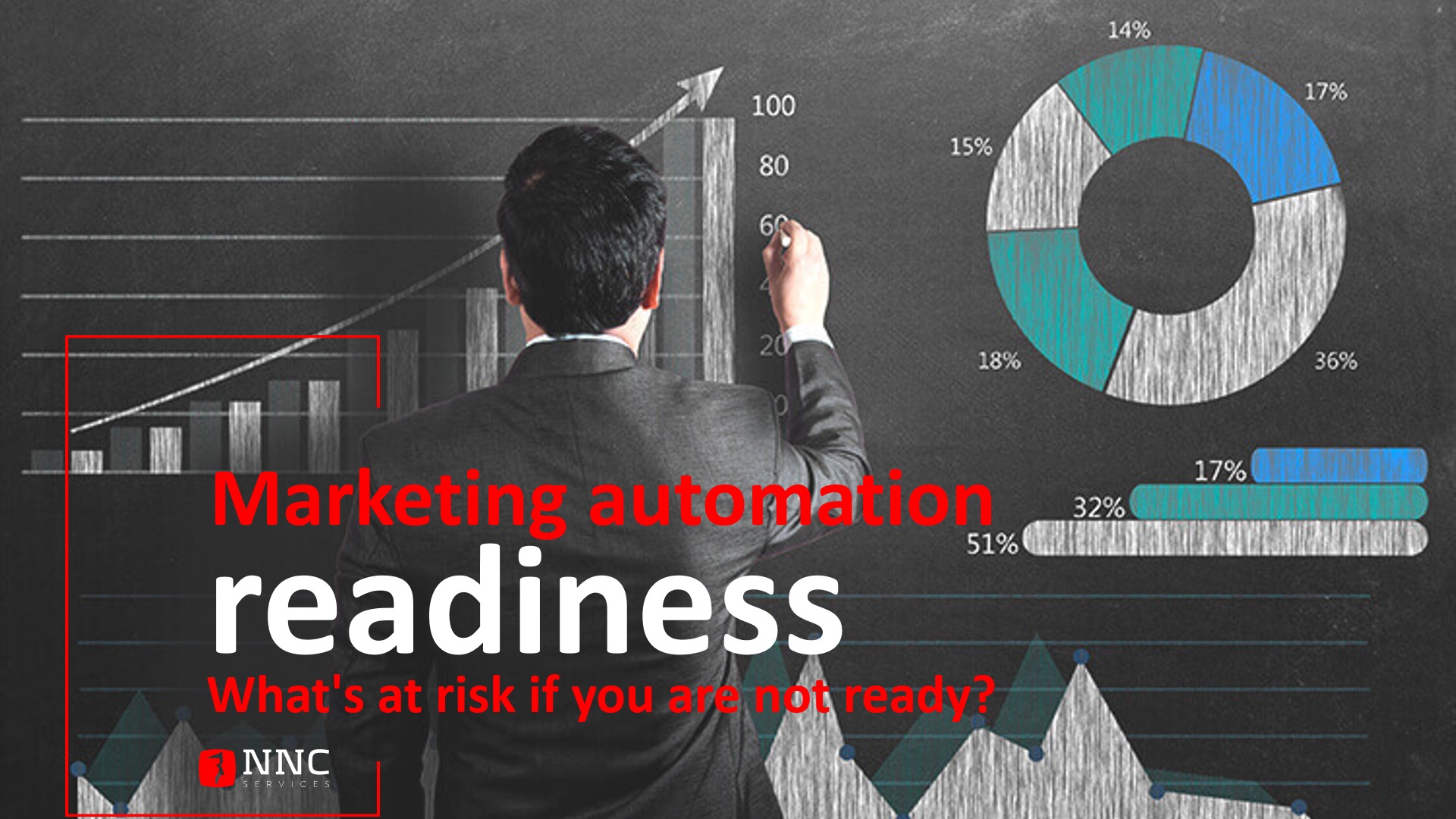 HubSpot Certified Agency marketing automation strategy automated marketing marketing automation for B2B businesses
14 Feb
Marketing Automation Readiness: What's at risk if you are not ready?
By HubSpot Certified Agency, marketing automation strategy, automated marketing, marketing automation for B2B businesses
Marketing automation is a system that helps you to drive or optimise your business's marketing efforts, resources, and campaigns. It keeps your company marketing team efforts streamlined and organised, saves you time, and enables you to save a lot of money by optimizing your marketing budgets, campaigns, and outcomes.
What's included in this blog?
What is marketing automation?
How to get started with a marketing automation strategy?
What are some examples of marketing automation technologies?
Why would you adopt a marketing automation system
Find out if you are you ready for marketing automation.
It's essential to integrate all the tools that you use in the same system. Even if we talk about drip emailing tools, marketing dashboard, CRM, content management systems, contacts, community user-friendly workflows tool, internal and external communications, and any other marketing systems and resources, you need to keep them in the same place. In this way, you can assess your overall marketing success without mixing and matching information from different platforms. This strategy will bring you more ROI and desired outcomes from your B2B marketing efforts.
Are you driving a marketing "carriage" or a "Mercedes"?
The more disparate your marketing efforts and resources are, even if these are effective, you stand little chance to compete against your more digitally advanced competitors.
Since nowadays, we are in a tech race much more than any other type of competitive landscape, adopting a system, a clear process, and technology is vital for a company's revenue, being big or small. And when we mention marketing automation, it does not stop to "marketing" it also comprises sales automation, with automated tools for prospecting, for example, embedded so that your sales efforts can run at scale in today's noisy, competitive market landscape.
It is like running a carriage versus a Mercedes. Both of these systems serve the same process, taking you from point A to point B on the road (which is your goal). One may take a few days while the other one would get you there in a few hours or less with a predictable clear path, expectations on when you get there, and dashboards to keep you posted on the progress. It is the same with an automated system versus different components, tools, and resources running in your marketing department.
Marketing automation is still new and complex. In this situation, vendors of automation tools (even if it is CRMs, CMSs, or more complex inbound marketing automation platforms) and technologies face challenges running their advertising and marketing operations on their platforms. While your marketing department would rather have a set of tools and sales another, management needs precise analytics and real-time data to run customer-driven decision that impacts the whole organisation.
How to get started with a marketing automation strategy?
The capabilities of marketing automation systems reside in the very people that design the marketing process, like a machine that integrates people, processes, technologies, and applications or platforms for tracking and marketing management of your campaigns with the end goal to drive positive business results.
It is critical to have the marketing automation strategy in place, one made to assist your business and team. It can be achieved with expert martech consultants since you can look at it as a systems integration process. You would not consider adopting a company-wide ERP, like SAP without an expert consultant, nor even a smaller market option, it is the same with marketing technology and automation.
You need clear guidance and process in adopting the marketing automation to grow your marketing results be it revenue, camping KPIs, or appointment services.
With traditional marketing, 63% of businesses outsource part or all of the strategy planning while 51% use a blend of outsourced and in house resources, 37% use 12% outsourced all, in house resources. A new strategy is needed to guarantee your company revenue in the competitive technology-based landscape. A clear map outlining your content, CRM, data, inbound, and any other company strategy you are considering will have a direct impact on securing the desired outcomes.
What are some examples of marketing automation technologies?
Eloqua is Oracle Advertising Cloud's MA part, Pardot is an MA alternative by Salesforce, Adobe recently acquired Marketo, HubSpot is a runner up on the mid-market and one of our favorites for B2B martech. Even Mailchimp and other players are entering the scene.
There are hundreds and thousands of options. No wonder one would be confused since the marketing collateral for each of these seems to answer all your problems (remember they do use their tools).
Do you think it's helpful to get a piece of advice from an expert to audit your current marketing operations? Our team of experts can develop a marketing automation readiness report to inform you on what system you can choose, how far along is your adoption journey, and what are the costs of time and budget to implement the system in your company? Contact us, and our marketing team experts will answer all your questions.
What would be the onboarding process, and how should you organize your marketing activities for performance?
All other these systems provide you the power to generate leads, bring the audience that is right in, and increase revenue. Businesses of any size may utilize Hubspot, Marketo, Act-On and many more tools into a platform which helps businesses convert leads, attract visitors, and close clients, automating even sales and payment process for E-commerce marketing automation for example. Pardot is a robust tool, easy into use, and above all, connected with Salesforce, which gives lead generation, Business-to-business Marketing Automation, Empowers Sales Team.
Why Adopt a Marketing Automation System?
You first have to realize that you have to have a marketing automation system because you can't be competitive for too long in today's market landscape without it. It is a must that you have to have an automation system. It does also matter what type of platform you choose, but if you don't have one at all, it will be challenging to run your business properly. And you will need it to be able to run marketing effectively these days.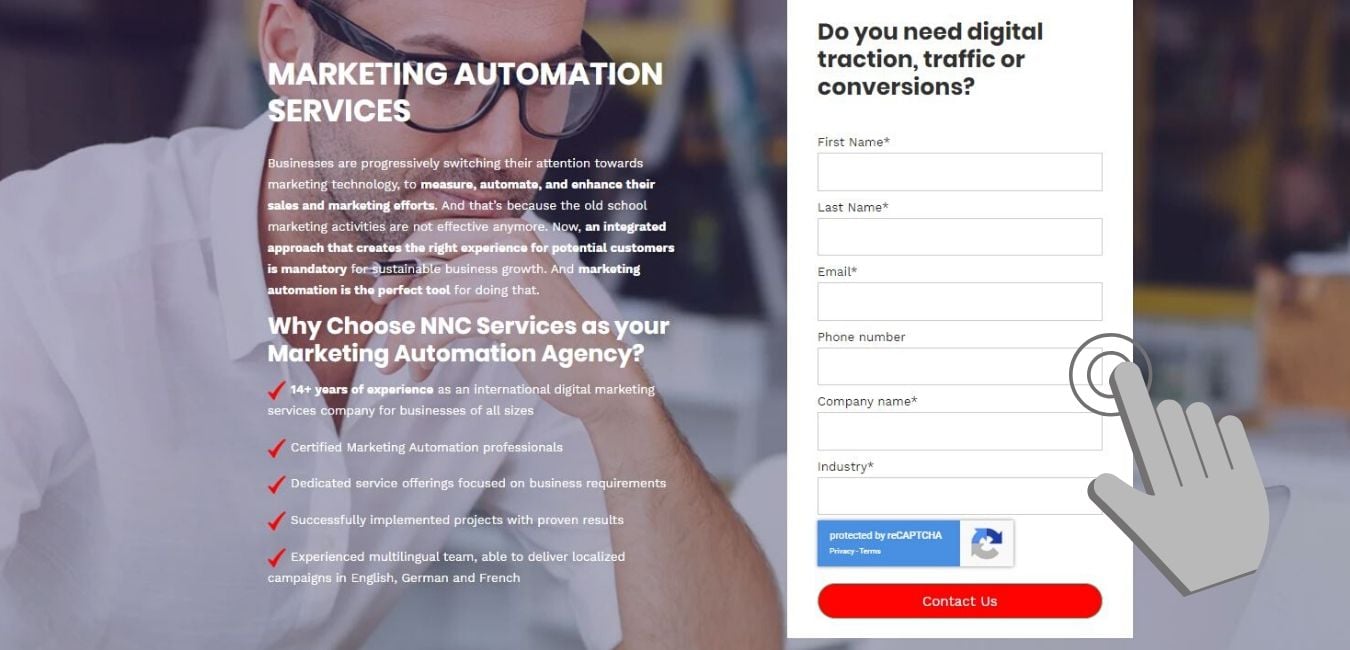 Why content is still king and why you need to adopt an inbound marketing mindset
What was too much marketing noise is now identified as an effective way to get consumers to read more. Using web analytics, you can look at the mentions of your brand on social media to see which topics resonate with most people. You can then talk to them in person and let them know how you can help them. However, content the most costly to produce, therefore a clear inbound strategy needs to ensure that there is has a clear impact on driving traffic. Lead nurturing will ensure that revenue is secured by capturing prospect data into the CRM to connect content with company revenues.
While sending newsletters may be the most efficient way to get new customers, your blog and reviews on Google help define your brand. Nothing is stopping you from showing your products and services in a short "traditional" post if you want to. But don't forget to leverage reviews and blog posts to stay relevant and informative.
SEO, link-building, and Paid Ads will drive the right traffic that you need to convert through a smart digital sales funnel (be it called a nurture stream or a workflow or a customer journey) into an inbound lead and then a customer for your business.
If you have never used the marketing automation system before, it might seem like just another marketing spend, but you may be thinking getting ready is a good idea. The truth is that automation increases your bottom line, your business outcomes, and profits. If you sit too much on the idea, you will never be ready for it, and your competition will outperform your game. It is much better to map out a plan to ensure that you stay ahead in the business game.
Many early martech adopters, by way of example, see a rise in the return on investment (ROI) of their marketing activities. There are quite a few marketing automation software and systems that help you achieve high profits. Like any system, integrated platforms keep everybody on the same page. While marketers are finding just how critical automation is for getting the attention of prospects, sales, customers support, along with other departments also benefit greatly.
Sales can see automatically generated reports on every customer's interaction, while customer support agents may quickly learn about a customer's preferred method of communication.
In the meantime, management can get automatically generated reports to see what is working and what needs work. Your marketing automation system should integrate seamlessly with some other technology, such as sales management software or CRM platform, mainly when these tools are all part of the suite of products of a provider.
What is marketing automation readiness?
Based on the above arguments in this article, I hope you have not rushed to spend good dollars on marketing automation. Some of these platforms may carry a high cost. Pardot from Salesforce, Eloqua, and Marketo, not to mention the enterprise systems require significant investment both upfront in yearly commitments and expenses but also long term in dedicating trained personnel to maintain such platforms. Plus, none of this may be suited for your needs, and even if they would, you could pay half the price if you consult a marketing automation expert that understands the system functionally that fits your needs and the licensing structures of such players. A single consultation before onboarding on your automation commitment with any of these vendors can cut your price in half.
Your marketing automation needs must take into account your business goals, the fit of the product to your current and future marketing operations, content marketing, and inbound marketing strategies and existing company-wide technology and tools. We have seen way too many platforms that are sitting on a shelf not being utilized in companies because a readiness check has not been adequately conducted before onboarding on the automation journey.
Often, even if you have an enterprise-grade operation, HubSpot may be a better fit for your marketing operations. If your needs run more around ease of use than around feature set and complexity, around ensuring continuous marketing and prospecting activities, usage, and adoption rather than the specific needs of a smart techie in your team HubSpot will suit your marketing needs.
Are you ready for marketing automation?
The first step is to asses your marketing automation needs, and goals.
Every company has distinctive needs with regards to marketing, so how do you know if upgrading your system will be worth the investment? Business leaders start by assessing what they really need to accomplish business. They take a look at their current people, resources, tools, and systems to identify repetitive, time-consuming tasks, like building reports by hand, managing contacts manually, emailing or email follow-ups to tens or hundreds of lists that contain duplicated contacts, and much more.
If you need to employ more staff to achieve your goal, you'll be happy to find out that an integrated marketing automation system may solve your staffing need but also a lot of the system redundancy.
The second step is to understand how streamlined is your lead nurturing process. If your leads fall throughout the cracks when marketing hands them to sales the sales department, you may face staff alignment challenges between departments.
Spending too much time on tedious administrative tasks with no way of measuring successes prevents you from using information and insights about your clients, and also the general behavior of your prospects. Marketing automation is vital, even for small businesses. If you struggle with any one of these challenges, or with remaining ahead of your competition, it is time to onboard on a marketing automation journey.
Before picking a platform, look beyond your current requirements and attempt to anticipate how your marketing department will look like in the future. Figuring out what marketing strategies are you going to utilize long term will be necessary at the stage of adoption. Otherwise, the cost of switching to a new platform may prove higher than onboarding.
If the role marketing plays in the business gains more weight as the company grows, even higher demand for advanced technology is imposed. Mixed marketing channels and technologies are required by capturing new market segments as firms learn how consumers want to be marketed to where to reach them.
The most appropriate or the fit for your marketing automation software is the one that handles your immediate requirements and easily scales as your company expands.
If you are interested in a marketing automation readiness assessment, connect with us to understand more about you and your business. If you already onboarded on your HubSpot journey, we can help you with a hands-on HubSpot Portal Audit.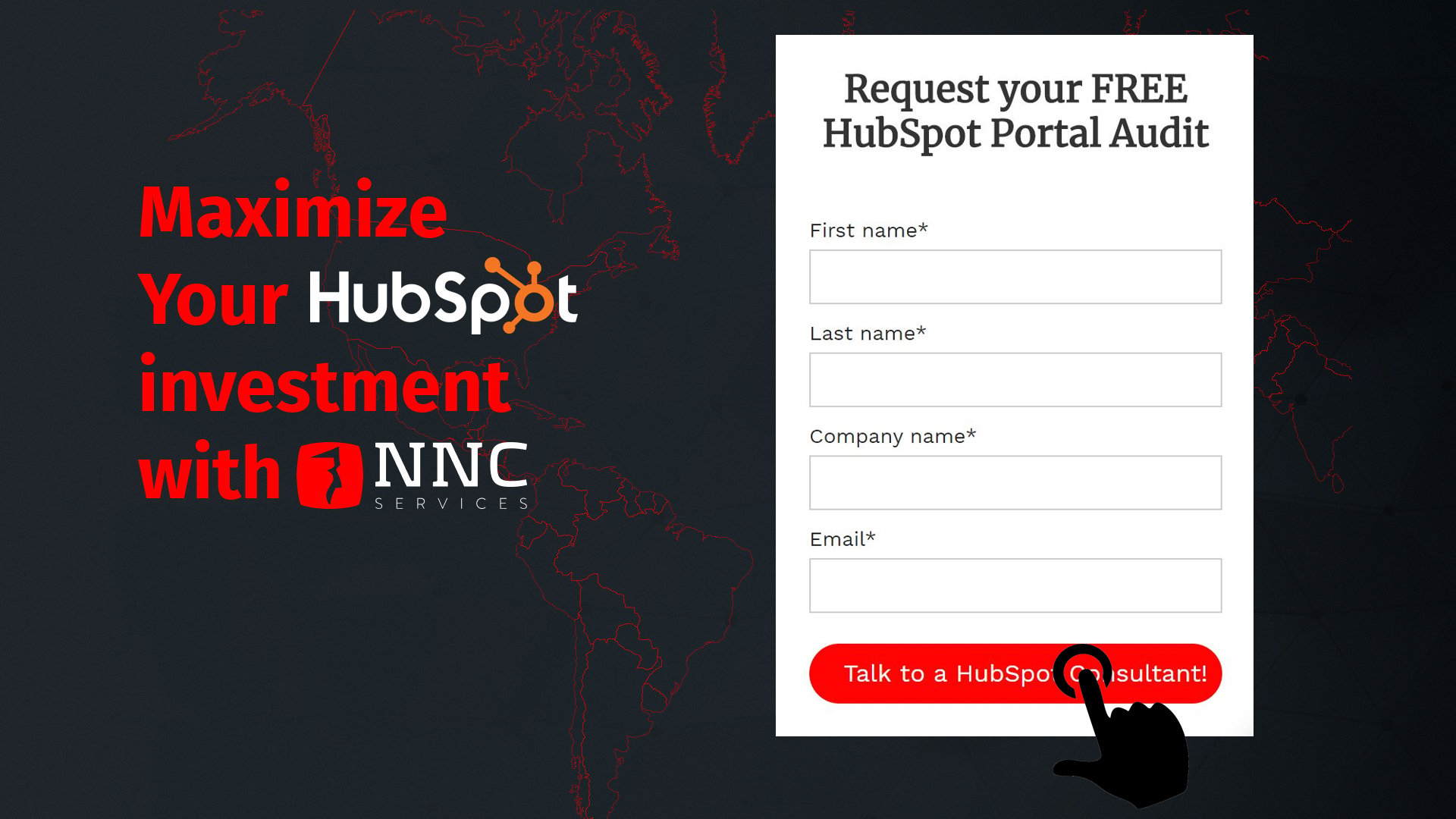 Latest Posts

B2B Sales Prospecting with digital lead generation
July 30, 2020