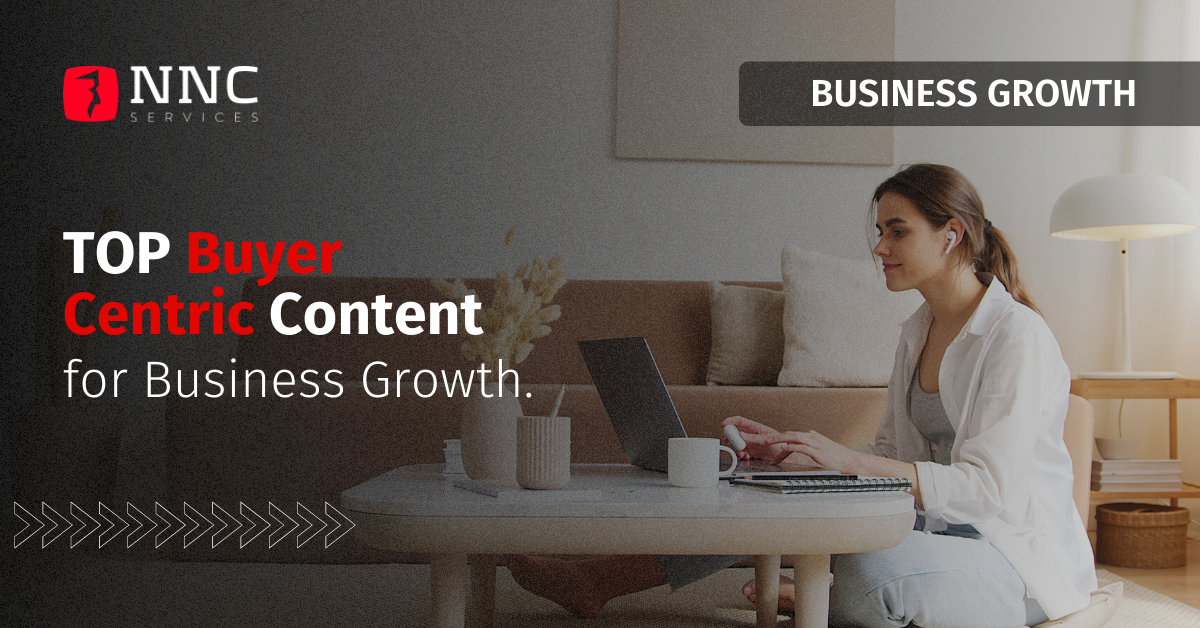 B2B b2b best practices B2B Campaigns Business Growth Content Marketing storytelling Emotional B2B Marketing B2B marketing strategy inbound
13 Sep
Top Buyer Centric Content for Business Growth
By B2B, b2b best practices, B2B Campaigns, Business Growth, Content Marketing, storytelling, Emotional B2B Marketing, B2B marketing strategy inbound
Content marketing has become an essential part of the Business Development Strategy for most businesses, and it's one of the easiest ways to generate more leads and sales. You need to consider how your content can be helpful to your target audience and create engaging stories so that people will pay attention to what you have to say.
Content aimed at prospective customers usually follows a predictable formula. And that's the problem. Take a different approach by using Buyer-Centric Storytelling to build trust and engagement with your target audience by showing how you can help solve their problems and achieve their goals.
Buyer-Centric Storytelling, the Key to Credibility
Buyer-Centric storytelling has been called the Holy Grail of Digital Communication. It is a form of content marketing that focuses on delivering high-value insights and problem-solving ideas for the challenges prospects face. This type of content drives engagement, builds trust, and positions you as a leader in your space. As a result, posts drive more traffic, conversions, and social shares than other blog posts. They can also help you increase your reach by getting links from industry experts who agree with your points.
Creating amazing content mainly means shifting the story from the person telling it to the customer. The person telling the story should guide readers and present information from a perspective that is relevant to them instead of from their point of view. It's about understanding who your customers are and what they need so you can connect with them on a more meaningful level.

The Easiest Way to Tell Memorable Stories
The key is making a connection concisely so you don't overwhelm your prospects with information or make it sound like a sales pitch. With these tips, you can target different buyers depending on their needs and wants. One of the most effective ways to build your credibility as a leader is by getting into your buyer's head. Put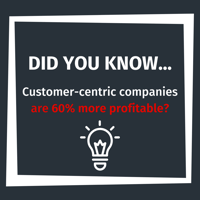 yourself in their shoes and think about what their day looks like, how they deal with problems, and what motivates them. These are all facts that you need to understand before designing any type of marketing story around them.
For content to work on an emotional level, it has to feel like it was created for you. And there's one universal truth that helps you do this - every customer wants to be heard. You have to give people the opportunity to tell their stories and share ideas, so they'll trust you enough to buy from you. And not only will these stories help your customers see themselves in your brand - but when people share these stories with friends or family members, it builds up trust even more!
When your customer feels like someone actually cared enough about them and their needs to create a product specifically for them, they'll be willing to know who they should turn to when they need something again. That's why it is strongly advised to add video testimonials or personal customer stories on social media - because it really works!
5 Best Practices for Your Buyer-Centric Content
#1 Find a target audience
To successfully promote your business, you must first understand who your target audience is. Collecting data on visitors' behavior can help provide some insight into potential customers and the topics they are interested in.
#2 Listen closely to your audience
Ask your target audience about the value of your service or product and listen to what they say—positive, negative, indifferent—to glean insights into what type of content will resonate with them.
#3 Speak directly to your target
Identify your audience's pain points and desired outcomes, and generate content that directly addresses their problems. By speaking to people who share your target customer's goals, you'll better understand their needs and what solutions will work for them.
#4 Reflect upon your customers' interactions
Analyze your customers' input, make adjustments accordingly, then share again for more feedback until you get it right!
Next Steps in Implementing Your First Buyer-Centric Campaign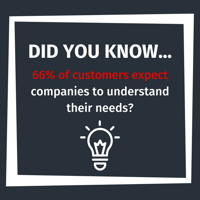 Yo
ur customers are the driving force behind your business, so make sure they feel valued. To start implementing stories that matter to your customers into your marketing content strategy, try the following:
#1 Create buyer personas for your different target audiences.
A buyer persona is a detailed description of a person who corresponds to your target market. Although fictitious, this character is built on extensive audience research for your current or target audience. One business should have between 3 and 5 buyer-personas that resemble their audience.
#2 Research their habits and behaviors
Research your potential customers' habits and behaviors to tailor stories that they will actually be interested in. The more you know about your customer's habits, the better you will be able to craft suitable content for them.
#3 Write your customers' story
Write one story that exemplifies how a particular persona might interact with your product or service from start to finish.
#4 Less is more, so keep it short and sweet
Keep this story as concise as possible and add the necessary keywords for search engine optimization purposes.
#5 Spread the news
Share your story on your preferred social media platforms like Facebook, Twitter, LinkedIn, Instagram, or Pinterest by including a link to your website or blog post so readers can read more if they want to know more about the topic.
Try using these techniques when creating new content so you can tell detailed stories that engage your audience from start to finish! If you want to learn more about boosting your business, sign up for our Business Growth courses.
Latest Posts

How to use AI for Customer Segmentation in B2B Marketing
August 8, 2023

Automation vs. AI CMO: Understanding the Difference
July 20, 2023

How to Identify High-Value Accounts
July 18, 2023