6 Aug
Best Brand Campaigns on Instagram to Inspire From
By AdidasOriginal, Instagram, Intel, photos, Pictures, Social media marketing, social networks, updates, VirginAmerica, visual
People love taking sneak peeks and finding out what happens behind the scenes with their favorite brands. Lots of companies understood this and provided fans with what they would appreciate most. For example, Burberry posted on the Instagram profile backstage pictures from photo shoots and avoided treating the platform like an online catalog for showcasing their products. A few years ago, Twitter and Facebook were the perfect matches for this kind of activity to happen. But nowadays, more visual social networks are on everyone's top of mind. Therefore, brands had to adapt to this trend. And some of them did a great job developing great strategies on Instagram.
Here are some great campaigns:
Intel
Account Tagline: "Inspired innovation that's changing the world."
What is great about this account: Intel does not have a huge number of followers, but the brand has a great interactivity on the account. Photos with creative images of Intel products or ideas, quotes and wishes on important holidays are uploaded on the account. One of photos I love best is an image of a lego man wearing an Intel shirt rising "above the bar" - and with the following status #intel keeps raising the bar. Good luck to all of this year's Olympic athletes, I am sure the brand got himself a lot of love from its followers.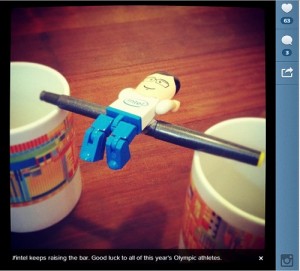 Photo Source: Instagram (http://instagram.com/p/NmI-rMwQNa/)
Virgin America
Account Tagline: "A Breath of Fresh Airline. Tag your travel pics with #virginamerica so we can follow along on your trips. Tweet us: @VirginAmerica"
What is great about this account: The air travel industry had always to come up with great innovative ideas. And it is indeed one of the industries where brands had the biggest freedom of expression. Virgin America did that at its fullest. Their Instagram profile is very joyful and it looks like people travelling with Virgin America are always partying. For example, what would you say about these guys jamming out from 35,000 feet? Yes, this might be quite fun.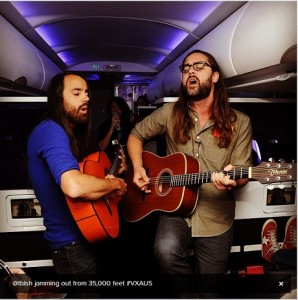 Photo source: Instagram (http://instagram.com/p/ZlZgaICtdQ/)
Adidas Originals
Account Tagline: "Authentic, creative, individual. We celebrate our diversity and are united by our commonality as originals. We are Originals."
What is great about this account: To sum up in a few words, consider the Instagram profile from Adidas Originals an original lifestyle catalog. There are not only pictures with the products, but photos of what people do in those shoes. And this is where the originality comes from. And even more, it can also be a source of inspiration - so why don't you check out their profile when looking for the perfect outfit when walking your pet? Would something like this work?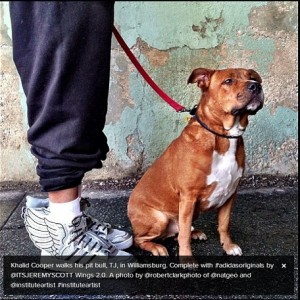 Photo Source: Instagram http://instagram.com/p/VHN-VZLiah/
What other brands do you follow on Instagram to inspire from? Feel free to share your experiencewith us and add your comments.
Latest Posts

B2B Marketing Goals Setup & SMART Goals Template
July 9, 2021

Score a Perfect 100% on Google PageSpeed Insights
July 6, 2021

Google Ads: B2B Prospecting Strategies and Tactics
July 2, 2021

Latest SEO trends: increase your traffic and rankings
June 24, 2021

How to Plan Your Next Video Project (+Free Template)
June 9, 2021

Why invest in prospecting training?
June 4, 2021