24 Nov
Are PPC Ads Still Relevant In 2022?
By B2B PPC Campaign, ppc management, ppc ads
As we're slowly approaching the end of a quite turbulent year, we wonder if what we did during this time will still be relevant from now on. When it comes to digital marketing, however, PPC Campaigns still prove to be effective marketing tools that will stick around.
Rather than waiting to be discovered on search engine results pages (SERPs), PPC allows you to target keywords relevant to your business and pay per click when those keywords are clicked on by searchers. While it's easy to think that Google Ads will disappear in 10 years' time, PPC campaigns have many more years of growth left in them.
Google Ads in 2022
Whether or not PPC ads are a relevant marketing tool for your specific business goals, that depends on what you expect it to do for you. There's no 100% guarantee that, for instance, launching a PPC campaign will drive more sales. On a different note, we'll look at a list of pros and cons you should consider when deciding if PPC campaigns are still relevant for your business in 2022.
PROS
Visibility
Statistics show that PPC ads drive almost twice as many visitors than SEO. Additionally, Google is by far the most popular search engine among users. It controls 92% of the market share for search engines. In light of this, PPC ads are a good approach to reach consumers looking for brands, including yours and those of your rivals, in addition to goods and services. While SEO, on the other hand, is most of the time an effective, cost-free option, it also involves long term results and efforts, which leads me to the next aspect.
Quick Results
This is significant because it might take months or even years to implement many other traffic generation tactics, such as content production, blogging, and social media.
Due to the way Google is set up, Google Ads might produce results right away. Google displays ads at the top and to the side of your screen when someone makes a search. They'll grab the viewer's attention and then direct them to your website, where you can generate traffic and earn money, subscribers, or leads because they're frequently really relevant to what you were searching for.
Measurability & Testing
One of the greatest advantages of using PPC ads refers to testing multiple elements and measuring the results. Google Ads gives quantifiable outcomes, as is the case with the majority of digital marketing strategies, allowing you to clearly see which ads, keywords, and landing pages are working the best.
Revenue
You can spend the least amount possible for a click on your PPC ads because of the way the Google Ads auction works. This is so that your cost per click calculation takes into account the maximum bid of the ad that is displayed below yours + one cent. Naturally, you only pay when someone clicks on your advertisement. PPC typically yields a return of $2 for every $1 invested, and Google has even claimed that Google Ads actually yield a $8 return.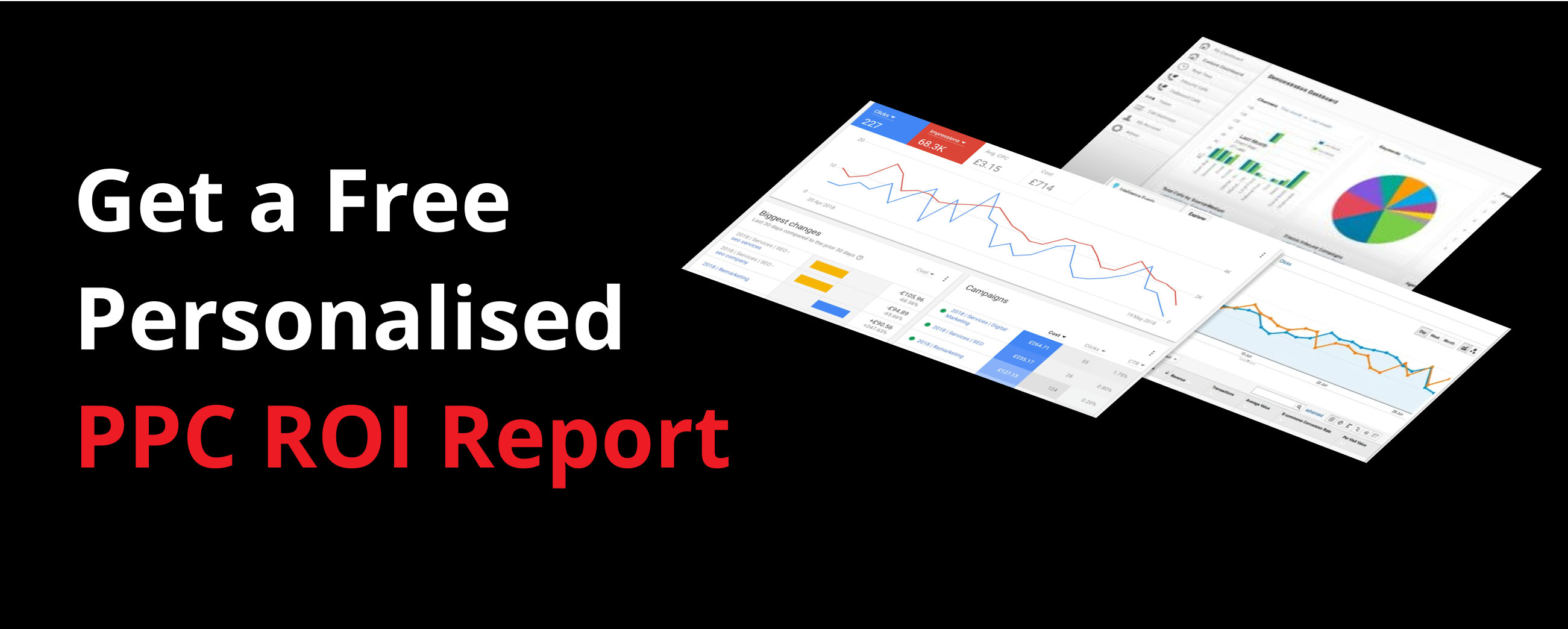 Remarketing
You can use Google Ads to display your ads to website visitors who have already been there but have not yet converted. Also known as remarketing, it's a fantastic way to remind people of the products they abandoned but you are now eager to provide once again.
Remarketing ads are effective when used properly, but it's not always optimal to start there.
CONS
Bidding Lower Isn't Necessarily Better
Considering the previous point, low prices cannot be guaranteed. It's not necessary to charge a low price in order to pay the least amount for a click on your ad. When compared to your rivals, you are spending the least amount possible; nonetheless, some keywords can be quite pricey. Additionally, PPC ads are widely acknowledged to be among the top marketing mediums. Google Ads becomes more competitive and pricey as more people utilize it.
Maintenance
Although PPC ads generate results quicker than SEO, it doesn't mean that you won't have to regularly monitor your account. Based on the data you gather, your PPC campaigns may need adjusting. In that sense, Google Ads can become a time consuming tool, just like any other strategy that aims to obtain results. Keep in mind that the price you end up paying for a PPC campaign is directly related to how well you manage to optimize your ads.
Keyword Bidding
Bidding can be a tricky activity. In the beginning, marketers tend to overpay for certain keywords because they don't clearly understand the intent behind them. Some end up paying more for keywords that hardly generate any traction. It's true, however, that choosing the right keywords and investing money efficiently can be quite challenging without previous data to consider. The important take is to think like a person who might be interested in the products or services you're advertising.
Multiple Pieces
Ads by themselves can't really determine whether or not your campaign will be successful. While you should focus on optimizing your ads as well as possible, you should also pay attention to your website's structure, landing pages and overall user experience. An attractive ad may determine if a user clicks on it, but the website convinces them to stay and make a purchase.
Are PPC Ads Still Relevant?
All things considered, we believe that Google Ads will stay relevant for quite a long time. Whether or not PPC is relevant to your business, that highly depends on how you use this tool. If you need help in building or adjusting your PPC strategy, feel free to contact one of our senior PPC specialists.
Latest Posts

Top B2B Marketing Predictions for 2023
January 19, 2023

Increase ABM Sales Outreach Efficiency with AI
December 20, 2022

7 Ways to Optimize Your Lead Generation Process for More Leads
December 15, 2022

Build A Better Customer Experience With Omnichannel
December 5, 2022