12 May
Highly Converting Sales Tactics for Your Business: Post-Course Article
By marketing objectives in b2b, Marketing Planning, Webinar Recording, Business continuity
B2B Growth online events series, provided by NNC Services in collaboration with successful thought leaders, is a community in which your business needs are listened and understood. Here you can find valuable and free tips that will enable you to continue your business activities in this new reality, after COVID-19 pandemic.

The host from this Thursday online event, Romeo Man, Managing Partner at Digital Man, describes himself as a salesman in a marketing body. He has over ten years of experience in marketing and sales. Experience from witch he offered a lot of insightful information about how to sell efficiently, during this webinar.
In these times, we have to understand that the B2B buyer's journey, from the first step until the purchase decision, is more complex than ever. We need to offer information that is helpful to be able to capture leads that convert into customers. This is a rule that always applies. The difference is that now you have to push harder.
Please find below an easy step by step method that will provide you with the ROI that your company needs:
Step 1: Find Your Ideal Customer Profile (Buyer Persona) and build specific messages.
Step 2: Do The Content Research. 90% of marketers skip this very important step. Don't be one of them. See what content is already there!
Step 3: Create Relevant Gated or Ungated Content.
Our objective with this online series is to offer you the support that you need to be ready for what comes, to face these current challenging situation, and even to grow as an effect of these difficult times. In the end, we want to address a simple yet complex question: Are you surviving, adapting, or growing during this business crisis?
Register for the next free exclusive webinar to find more about how to enhance your pipeline. Let's discover together ways to get qualified leads even in a business crisis and assure, in this way, your business continuity.

Join our Facebook and LinkedIn Groups and Let's keep in touch!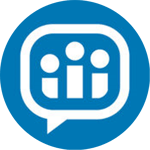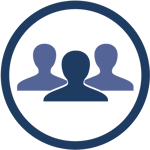 Latest Posts

B2B Sales Prospecting with digital lead generation
July 30, 2020