23 Sep
B2B Digital Marketing Strategies to Win New Business
By Digital Marketing, Marketing Automation Tool, b2b strategy, B2B business, buyer persona
Nowadays, B2B marketing is becoming more complex, personalized and tailored to each individual in the pipeline, encouraging a two-way conversation in a world that is already full of buzz and noise and fighting for the client's attention. Technology companies face the dilemma of the 74% of their business buyers conducting more than half of their research online while sales is still ran in person with the best leads (over 57%) derived from referral sources.
What does it mean to marketers and business? How does this change the IT B2B marketing strategies? It translates into personalizing the conversation, understanding your buyer persona - whom and how you are addressing with your conversations, and nurturing a conversation towards a a real one by adding value to the dialogue; in other words stop selling and start helping more!
To address all these issues and many more challenges in regards to best practices for marketing and lead generation in B2B, we put together an extensive whitepaper on " Winning digital strategies: How technology companies acquire new business online".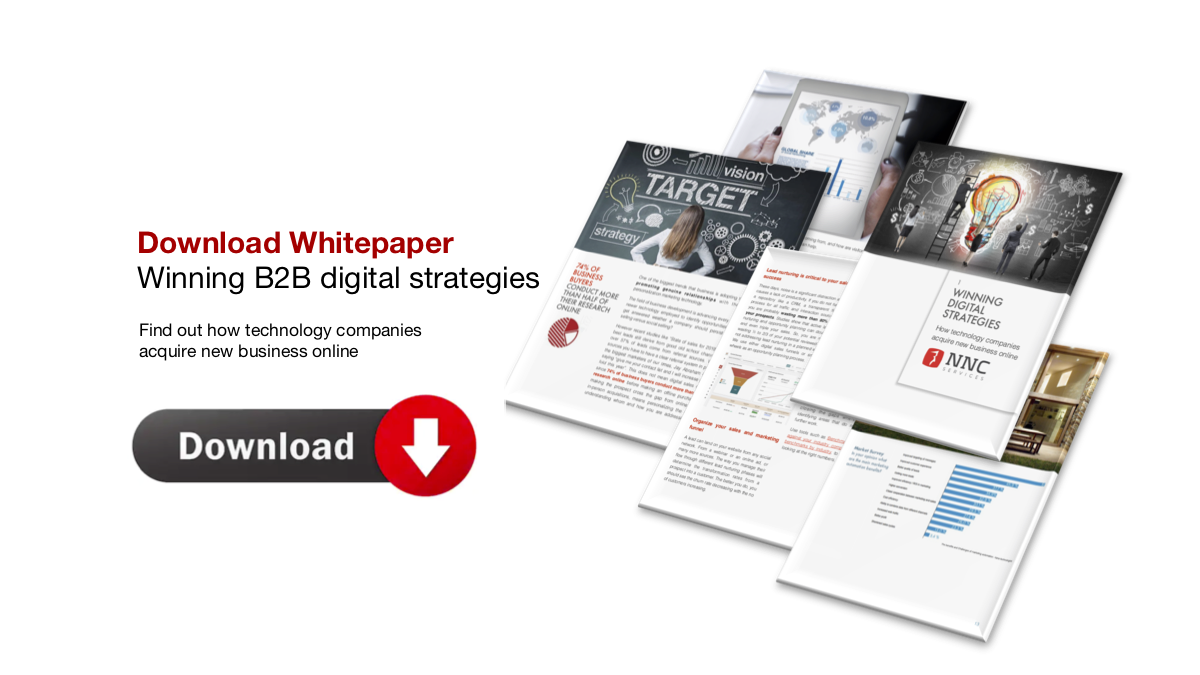 Align sales and marketing efforts for best B2B marketing and lead generation results!
Marketing and sales are less aligned than ever in their formal definition of what a lead really is. In the the 2018-2019 Sales Performance Report, the formal lead definition in teams decreases exponentially: 2014 (49.7%) compared to 2016 (42.6%) and 2017 (29.5%). Year by year formal lead definition is degrading resulting in opportunist lost and less efficiencies on the marketing spend.
"Are you talking to me?"
Do you know your ideal buyers? Who are you addressing with your campaigns? "Everyone can benefit from our solutions or services" is not helping you determine where your solution or service adds true value. The clear the picture you can get, the more you will get alignment, the easier will be for marketing and sales to target. Positioning is actually finding your niche that you can dominate, not doing everything for everyone.
To get a clear picture of your buyer persona you should walk into your customer's shoes before launching into a campaign so you can target them correctly. Here are a few questions to help you discover your ideal buyer:
How would your targeted prospect describe themselves?

What is their company, job level or level of seniority?

What does your target contact value most?

What are they trying to accomplish, achieve, or are working towards?

What are their pain points? What problems are they struggling with that you can help solve?

What are their most common objections to your products or services?

What is their demographic information? How old are they and what is their income range, and education level?

What experience are they looking for when seeking out products or services like yours?

What does a day in their life look like?

Where do they go for information?
We added a few tools that you can use to build your customer persona in the whitepaper that you can download here. One of the easiest ones to access is the HubSpot Buyer Persona that you can access here. For more complex ones, see the file linked above.
Buyer journey as a sales funnel tool
A buyer journey means building a clear workflow for your strategy, content and information to the ideal pathways and stages you would like new prospects to take in your nurturing process starting from the findings and discoveries in the buyer profiling stage.
Only 32% of sales teams in B2B use a predictable process for sales that aligns with their marketing efforts. Only by adopting a proper process you can outrank 2/3 of the market just like that. The sooner you do it, the easier it is to follow.
You are probably wasting more than 80% of your prospects. Studies show that active lead nurturing and opportunity planning can double and even triple your sales. To plan a smart sales funnel, you may use different tools, usually included with your CRM. With these tools, you can customize your lead nurturing, opportunity planning, account management intelligence, and deal stages all integrated into a step-by-step pipeline.
Marketing Automation is already mainstream
On average more than 75% of companies are currently using Marketing Automation and more than half of B2B companies (58%) plan to increase the use of B2B marketing technology according to EmailMonday study "The Ultimate Marketing Automation stats" (2019). With benefits like improved targeted messages (68.5%), increased customer engagement (45.9%) and better quality of leads (37.7%) among other benefits, marketing automation must be a tool for performance marketing in any company.
What channels and strategies should you use and what are the most effective tactics? How should you use your B2B website to generate business in the digital space and is content marketing still worth it? Download the whitepaper to find out more tools to build your buyer journeys and sales channels as well as benchmarking for optimum results.
We'll just add that 63% of the companies that do automate their marketing campaigns and activities report the "Very successful" use their marketing automation systems. Additionally, more than a third achieved best-in-class results with limited use or marketing automation according to Three Deep & Ascend2 "Marketing Automation Trends for Success".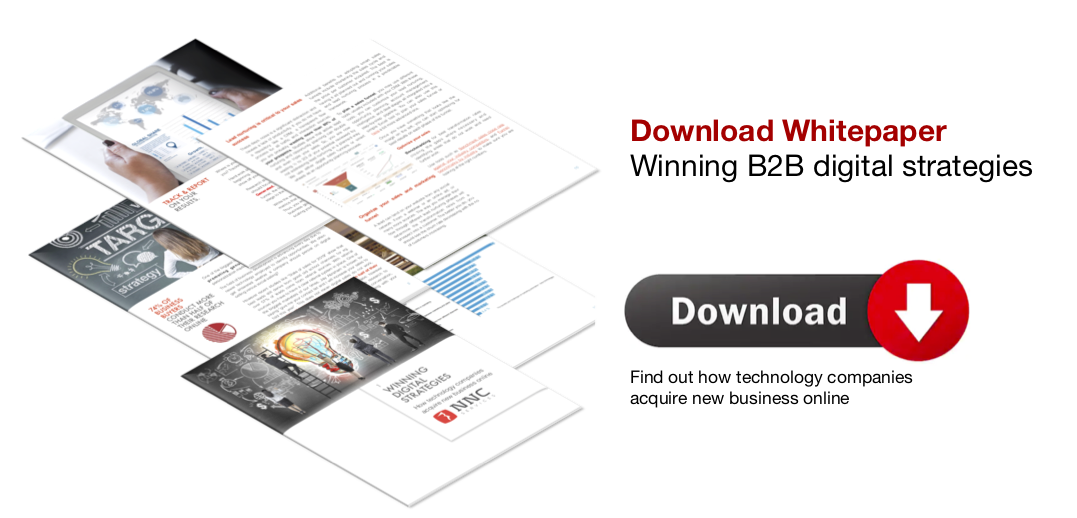 Track and Report
Robust reporting is no longer complicated with seamless dashboards that translate digital real-time information to management KPIs.
However in B2B we prefer to track as little KPIs that tell as long of a story. Research shows that marketing best practices in terms of KPIs should focus on Conversion Rate Optimizations and Revenue Generated. In other words, controlling your input in the sales funnel, the transformation rates through each lead nurturing stage to the final number, which is the revenue generated.
Have you implemented these strategies? What success have you met by being focused and automating your B2B marketing and sales activities? We'd love to hear back from you!
Latest Posts

Stop Selling and Start Helping. Now, More Than Ever.
November 25, 2020

Tips for Planning Your B2B Digital Marketing Strategy
November 25, 2020

Best Marketing Automation tool for Microsoft Dynamics 365
November 18, 2020

How to plan your B2B Marketing Strategy for 2021?
November 13, 2020

The Pardot VS Hubspot Migration and Switch Guide
November 11, 2020