10 Oct
SaaS Pricing and Go-to-Market Models
By E-books, White papers
Before deciding what type of pricing model your SaaS startup will adopt, you need to consider your audience, along with the costs involved by creating, deploying and updating the service. Once you know all these details, you can choose between:
Commercial openSaaS
Freemium SaaS
Free trial subscription model
Paid subscription model
In the presentation, we go over their definitions, actual examples, monetization options, as well as the pros and cons of each pricing model.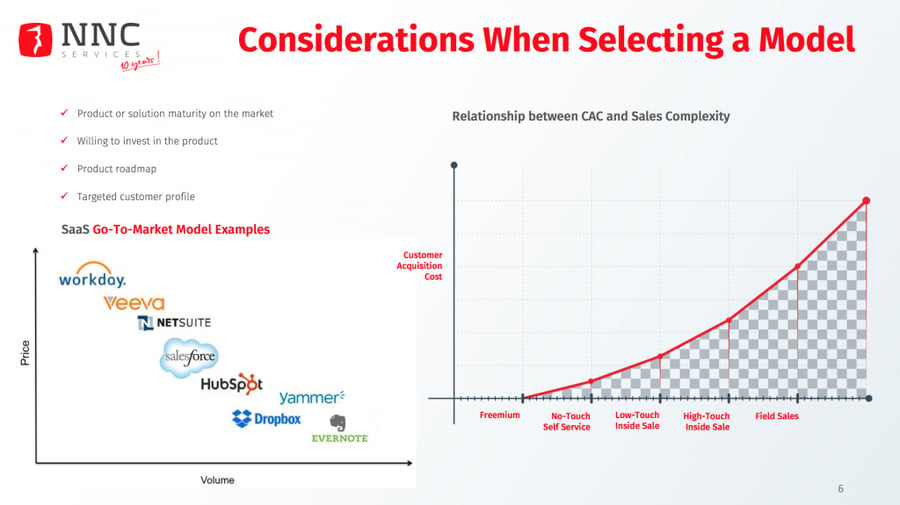 Why Choose One Model over Another?
Typically, the market is the one that influences this choice the most. That's explained by the fact that your business needs to assess the solution maturity on the market, the will to invest in the solution, the roadmap and probably most importantly, the targeted customer profile.
Fill out the download form to get a comprehensive presentation of different SaaS pricing and go to market strategies for startups or scaleups.[contact-form-7 id="5826" title="Download SaaS"]
Latest Posts
Cracking the Employer Value Proposition code [Part I]
November 15, 2019

ARE YOU A LION OR JUST A CAT IN THE B2B PROSPECTING JUNGLE?
November 12, 2019
How to choose between an in-house team vs. external marketing team
November 8, 2019

3 steps to nail your Facebook content strategy for 2020
November 4, 2019

B2B Lead Nurturing Critical Impact on Sales Success
October 29, 2019