22 Jun
5 Tips To Craft The Perfect LinkedIn Strategy For Your B2B business
By B2B Marketing, b2b tactics, business growth course
LinkedIn has developed into a formidable marketing and sales tool for B2B companies, exceeding the level of job search engines. It is a gold mine if you work in B2B; in this article, we will show you why.
LinkedIn has quickly become the most popular business website, with more than 750 million members. These are professionals from various industries using the platform, and the benefits can be felt throughout the company.
According to LinkedIn, 71% of professionals use the platform to help them make better business decisions. LinkedIn's features make it easier to discover your targets in the crowd and communicate to them as they would expect, even with a diverse and ever-growing user base.
Here are five reasons why you should use LinkedIn as part of your marketing strategy.
1. Consider Targeting Parameters To Reach Your Audience
Most of LinkedIn's data for ad targeting comes straight from its members. This precise, actionable, real-time, first-person data, when applied correctly, will put your company in front of your most important audiences. So before launching a campaign, consider which targeting elements will help you effectively reach your target audience.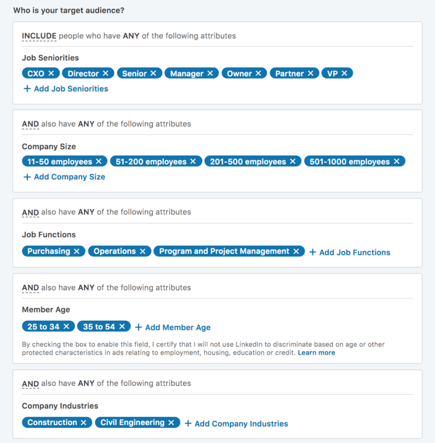 Using numerous IT job titles, for example, may reach people with those titles, but it may not get someone in IT with an obscure job title or someone who performs IT activities with a job title unrelated to IT. Using the function parameter instead of job titles is one solution while using skills is another. But how can you tell which is the best option? You can use strategic testing to determine which audiences and targeting parameter combinations produce the best results.
2. Strategic Connections Help Your Company To Be Visible
LinkedIn users are selective about who they connect with on the platform and do not connect with just anyone. Start by clicking with people you already know. Then, replace the default note with a personalized one when reaching out to someone on LinkedIn, stating why you want to connect and how you met previously. LinkedIn is concerned with the quality of your relationships rather than their number.
You need to understand what you are communicating with your B2B business to get started. When you're clear on this, you'll see these people based on their LinkedIn profiles, and you'll be better ready to discuss with people who could be referral partners about the types of people you want to connect with.
3. Create Authentic Content That Drives Interest
Regarding B2B marketing on LinkedIn, you have the advantage of context. According to a 2020 study by Edelman and LinkedIn, posting applicable, industry-specific information is one of the most successful methods for organizations to stand out from competitors and increase sales. LinkedIn users can be looking for a time-management solution for their business or employee training software, and lo and behold, you've found it. When you place an ad on LinkedIn, it appears in a news feed that includes industry news, expert advice, career training, tips, peer insights, and recommendations.
Tips: Keep in mind that quantity isn't as vital as quality. Concentrate on captivating your audience by demonstrating your expertise in a specific niche. Also, in your LinkedIn posts, experiment about with different forms of material.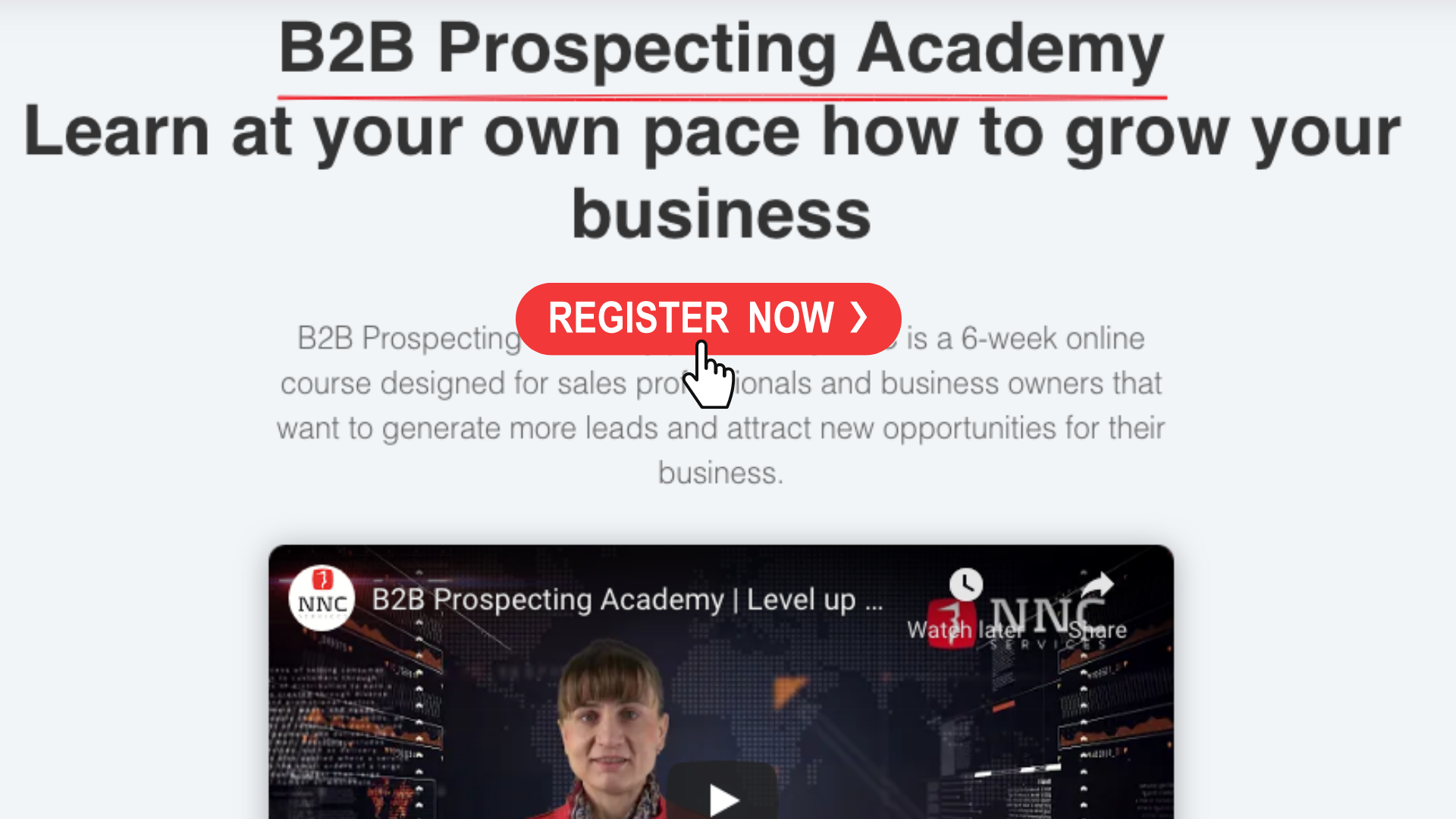 4. Build Your Networking With LinkedIn Groups
People in groups share common interests. However, they are professional interests rather than personal interests. They can be an excellent method to raise your profile and expand your network, but they won't help you unless you use them correctly.
The first step is to find the proper group and encourage discussion and questions. Before you can ask for anything in return, you must invest time in building relationships and adding value.
Tips: As part of your daily social media marketing practice, consider using LinkedIn's Groups tool daily.
5. Expanding Your Network With LinkedIn Sales Navigator
LinkedIn Sales Navigator is a lead creation and sales prospecting solution built exclusively for the LinkedIn platform.
74% of B2B sales teams say LinkedIn products top their list of sales intelligence tools. Sales teams can use LinkedIn Sales Navigator to put faces to names, be more purposeful with their messaging, and be more selective about who they contact.
You can immediately see the size and growth of specific departments and job titles and assess the comparable market, regional, and segment potential.
Are You Ready To Implement The Tips Presented For An Effective LinkedIn Strategy?
If you're a B2B company that hasn't yet joined LinkedIn, now is the time to do so. If you've been using LinkedIn but aren't getting the desired results, mix things up and try some new strategies.
If you don't know where to start, we are here to help your B2B business. Let us help you grow your business with our innovative and outstanding marketing services.To learn more about leveraging LinkedIN strategy for your B2B Business join the B2B Prospecting Academy to learn at your own pace how to grow your business.
Latest Posts

3 Ways To Grow Your Revenue Through Marketing Automation
August 18, 2022

How Automated Bidding Strategy Can Help Your B2B Business
August 11, 2022

Quick-Hit SEO Practices For Your B2B Business
July 26, 2022

The B2B Marketing Landscape in 2025
July 21, 2022

Best SEO Practices: Pillar and Cluster Page
July 15, 2022