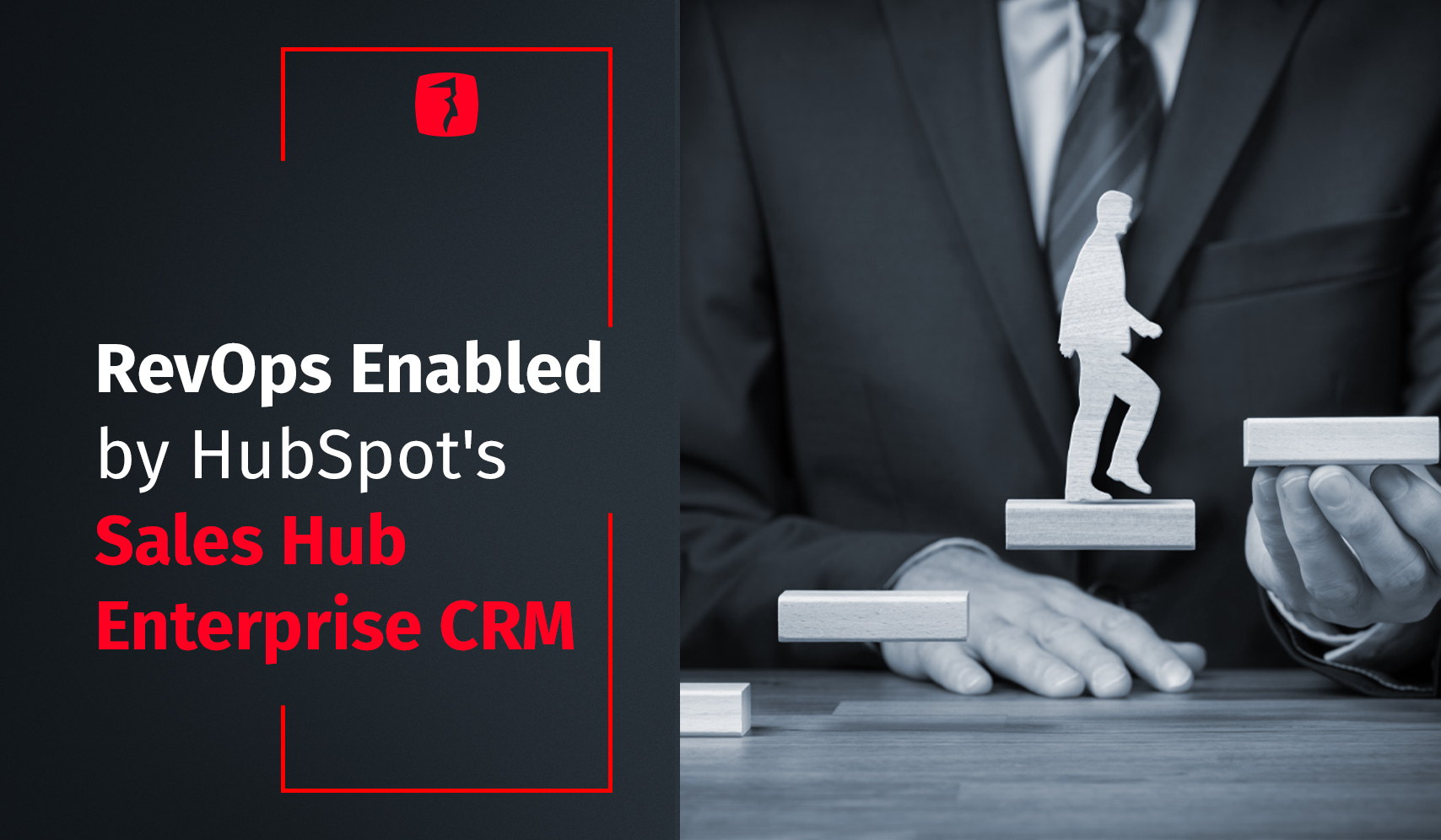 19 May
RevOps Enabled by HubSpot's Sales Hub Enterprise CRM
What is a CRM?
Customer Relationship Management System is a software used to collect and analyze data about your clients. Most of the CRMs are based on the form of sales funnel - from generating leads through creating opportunities to closing the sales orders.
As the importance of data grows, using a CRM system becomes a must for every, even the smallest, company. While the types, prices, interfaces and features of different CRM systems vary significantly, one fact remains unchanged - they are truly beneficial for the business.
Can a CRM system help you generate more sales and revenue?
Here are some of the reasons why a CRM can generate more revenue:
Optimise your sales funnel
Do you know how many deals you've lost last month? Can you identify the reasons?
A CRM software will allow you to recognise the weakest areas of your sales process. Based on the collected data you will be able to assess the width of each stage of your sales funnel.
Knowing whether you are losing your opportunities at the beginning of the negotiations or just before signing the contract will give you the chance to improve the most risky phases of your sales process.
Provide a better service
CRM system will keep track of every activity of your customers. You will get to know their sales history and buying preferences.
Having this knowledge, you can reward the loyal clients with special discounts or use the contact details base to send a follow-up campaign or collect feedback. Your customers will feel taken care of and the perception of your brand will skyrocket!
Evaluate your sales channels
Have you ever managed to measure the return on investment from your sales channels or marketing campaigns? With a CRM system it couldn't be easier. Having all the information in one place, you can quickly determine the revenue from the opportunities coming from a given sales platform or assess the efficiency of your sales representatives.
Thanks to this, you will be able to eliminate the intermediaries that don't generate any profit and increase the presence in the most active channels. Your sales will not take long to increase.
Never lose an opportunity
Every day we are bombarded with tons of information to an extent that we can't keep up with anymore. As a consequence, important messages can get lost. This is something that a successful company cannot afford.
How many times have you called a potential customer only to find out that he has just signed a contract with your competitor? It doesn't have to be a lost lead anymore. Add a task to your CRM software and you will be reminded to call your customer when the contract is about to expire.
Increase the efficiency of your employees
Even the most charismatic salesperson will not be successful if most of his time will be spent on administrative tasks. How many hours do your employees waste trying to manage huge Excel sheets? How many times do they have to type in the same information?
Thanks to the CRM system you can reduce the bureaucracy to the necessary minimum. All of the information will be easily available for your workers in one place, the reports will be generated automatically and the system will be integrated with other platforms (for example e-mail marketing tool). As a result, your salesmen will be able to fully focus on the actual contact with the customers.
Forecast your revenues more accurately
How accurately are you able to predict your future sales? What will be your lead conversion in the next quarter?
The performant Hubspot Sales Hub, a modern Customer Relationship Management system will help you answer those questions, based on your prior results.
Being able to forecast your future revenue and costs will help you better allocate available resources. What is more, thanks to the predictions you can set realistic goals for your employees to achieve. Having an overview of the long-term situation of your company will help be a firm basis for your next strategic decisions.
The right CRM helps enable new opportunities in your Revenue operations
Why RevOps?
Revenue operations is a new and interesting role but a critical function in the organisation. Traditionally this is filled in by different people in finance, marketing or sales that understand data and analytics but more and more this is becoming a new centralised department in the organisation.
What is revenue operations?
So what do we mean by revenue operations? What is it and how is the HubSpot CRM aligning each goal with the overall marketing and sales strategy?
You can find out more about which RevOps framework to use and key benefits for your business.
Why do you need RevOps people or a whole department?
Revenue operations are critical for the marketing teams, building an operating rhythm to keep the teams aligned around:
A centralized revenue model, which essentially is how your business makes money. A lot of companies actually don't have a working model of what their business is and what the core KPIs are when it comes to revenue generation. How do you use capital?
Individuals that are taming up around big ideas and priorities for your business and leadership allowing people in the team know what is going and how can they get involved clarifying for the whole team the goals and KPIs.
Traditionally business leaders like to diagnose what went wrong and dig in with analytics. To forecast and to look ahead you need to move from insight to foresight to help accelerate and drive the business forward with new revenue opportunities.
Centralization of marketing and sales data on your sales is not the key to generating more revenue, its only step one.
The voice of the customer, to understand the customer journey that we're trying to followthrough ensuring the best customer experience and success from the onboarding to delivery and throughout the implementation oor support phase.
Technology, strategy, systems, data, are all important to generate new revenue operations, This tools and technologies help your people as they are your most critical assets to help your business scale and grow.
If you need to find out more about the B2B lead generation prospecting strategies to generate revenue opportunities you can find out more from this article.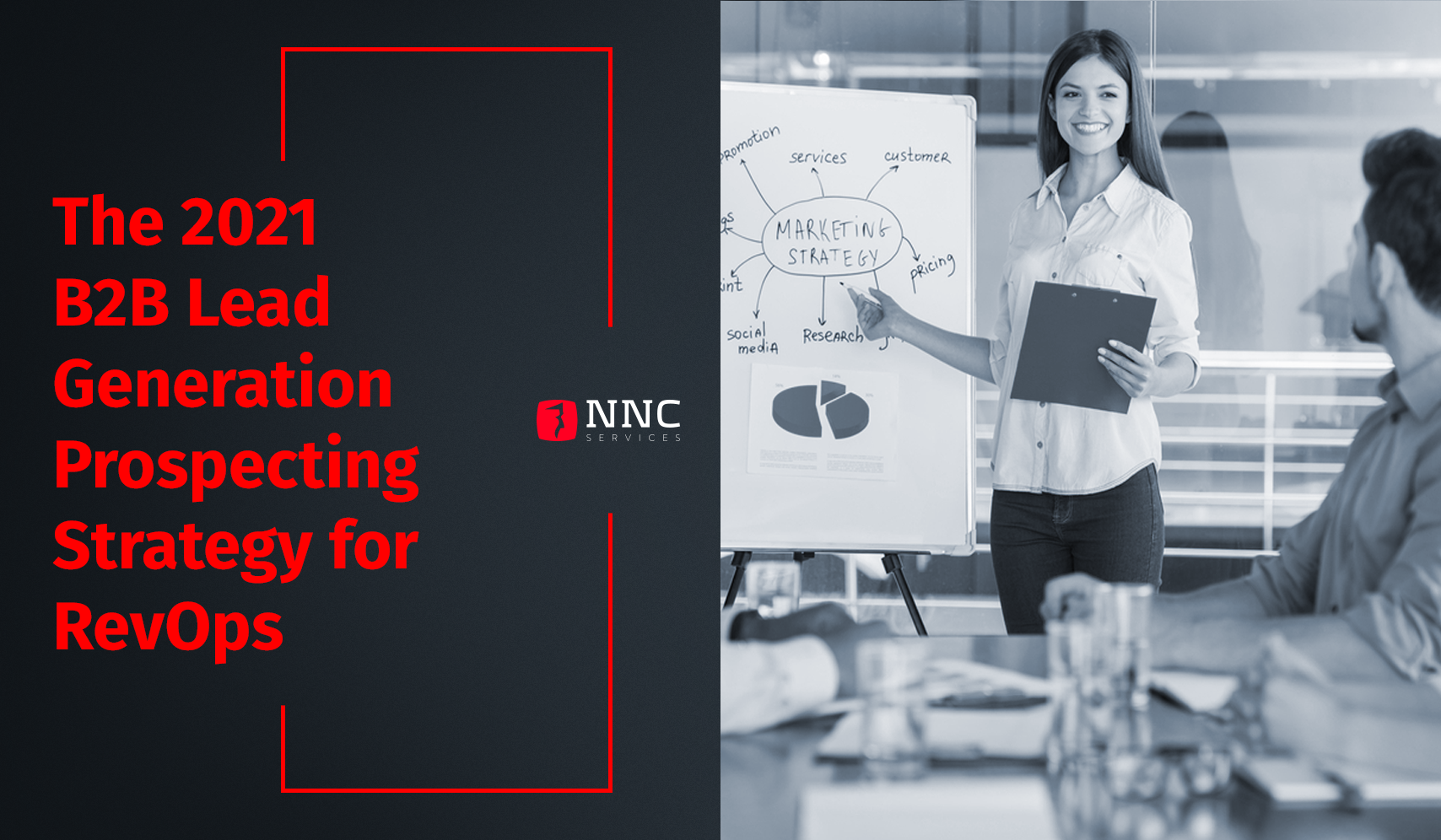 Do you need a CRM to help you generate more sales and revenue?
It's time to get a CRM for your business! NNC Services specialises in integration, maintenance and support of the Hubspot Sales Hub CRM system. Book a time with one of our senior consultants to help you generate more business opportunities
Latest Posts

How to Plan Your Next Video Project (+Free Template)
June 9, 2021

Why invest in prospecting training?
June 4, 2021

The Benefits of Data Driven Digital Marketing
June 3, 2021

RevOps Enabled by HubSpot's Sales Hub Enterprise CRM
May 19, 2021

Marketing Automation Platform Migration Guide
May 13, 2021